Music
This Podcast Takes You Into The Heart Of Bratislava's Experimental Underground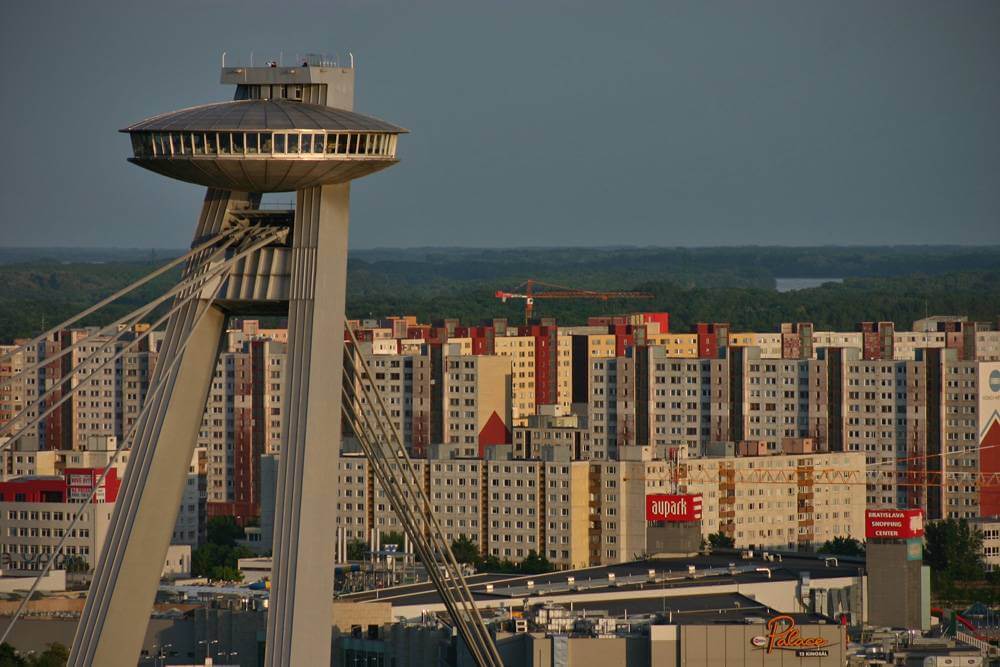 The music scene is thriving in the rapidly-changing Slovakian capital.
One of Europe's most exciting new scenes is tucked away in the folds of a complicated, modernizing city: Bratislava. Caught in a complex interplay between its communist past and turbo-capitalist present, the city has undergone rapid changes in recent years.
Existing within the fabric of these changes, however, is a hotbed of emerging artists, championed by collectives like Evocative Objects and Urbsounds and musicians like Jonáš Gruska. The tightly-knit community pushes an uncompromising spectrum of music, blending inspirations from electroacoustic and modular experiments to prog and techno. For those who aren't cued into the subterranean sounds emanating from Bratislava, a new radio show from Lucia Udvardyova—a frequent contributor to EB over the years—is set to correct that deficit in knowledge.
By loading the content from Mixcloud, you agree to Mixcloud's privacy policy.
Learn more
Following her last audio diary about Ukraine's experimental scene, Udvardyova takes you to the center of Bratislava's underground musical universe. Including tracks from key figures in the scene, it also features interviews with Jacques Kustod and Jonáš Gruska discussing Bratislava's musically- and politically-shifting urban topography.  Listen to the show above, and find more information on the podcast and links to the labels and artists featured here.
Tracklist:
1. Hlukar – Volali ho Albin Horvath / Ears Chewing Satisfunction V​/​A | [​/​] no. 38 (Urbsounds)
2. Jonáš Gruska – Hlavná Pošta Bratislava / Kvílenia Bratislavy (Sonospace)
3. Jeph Jerman – 11-07 / 34°111'3-N 111°95'4-W (Mappa)
4. Jacques Kustod – Bizarre Space Objects / I am Deranged (Evocative Objects)
5. Jacques Kustod – Daytripper / I am Deranged (Evocative Objects)
6. Jonáš Gruska – Električky from ants perspective / Kvílenia Bratislavy
7. RBNX – In the room / Ears Chewing Satisfunction V​/​A | [​/​] no. 38 (Urbsounds)
8. Jamka – Derazor / Inter Alia (Urbsounds)
9. BZGRL – Ono Sendai (unreleased)
10. Jonáš Gruska – Spev Cvrčka (Spevy)
11. Jonáš Gruska – Električky / Kvílenia Bratislavy (Sonospace)
12. Jonáš Gruska – Spomalený protest (unreleased)
13. Pretty Old Sound – Side A (Evocative Objects)
Read more: 9 synth artists who defined eastern Europe's post-Soviet sound