News
Poland's New Underground Club 89 Announces Its First Lineups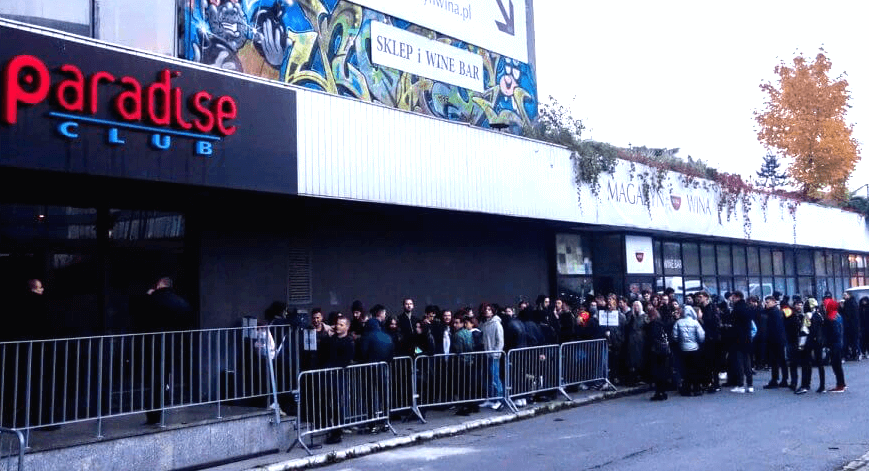 DJ Bone, Huerco S., Jlin and more will kick off the inaugural events at Krakow's Club 89, the venue launched in a former strip club by Unsound Festival."
As of this weekend, Krakow locals and visitors can enjoy a taste of the experimental marathon festival Unsound year-round, as the crew kicks off regular events at its new Club 89 this weekend. The team has announced the lineups for the first four nights at the venue, which is located in a former strip club downstairs from Unsound's main party venue Hotel Forum and hosted its opening gigs as 89 at the festival this year—read our review of those events here.
The first official club night stars heavy bass king The Bug, and other headliners throughout the weekend of November 4 and November 11 include Huerco S., Rabih Beaini, Jlin and DJ Bone, the latter of whom will launch a series called All Night Long. The first bookings also feature local Polish artists as supporting acts. Check the full lineups below or on Club 89's Facebook.
04.11.2016: The Bug, Tash_LC, Paide
05.11.2016: Huerco S., Rabih Beaini, Bartosz Kruczynski, DiscoMule
11.11: Jlin, Covco, FORXST, Rhythm Baboon, Rusałka
12.11: All Night Long with DJ Bone
Read more: These are the Polish artists who played at Unsound 2016.
Photo by Elizabeth Herring.