Culture
This Rare Spiral Tribe Video Will Make You Feel That '90s Rave Intensity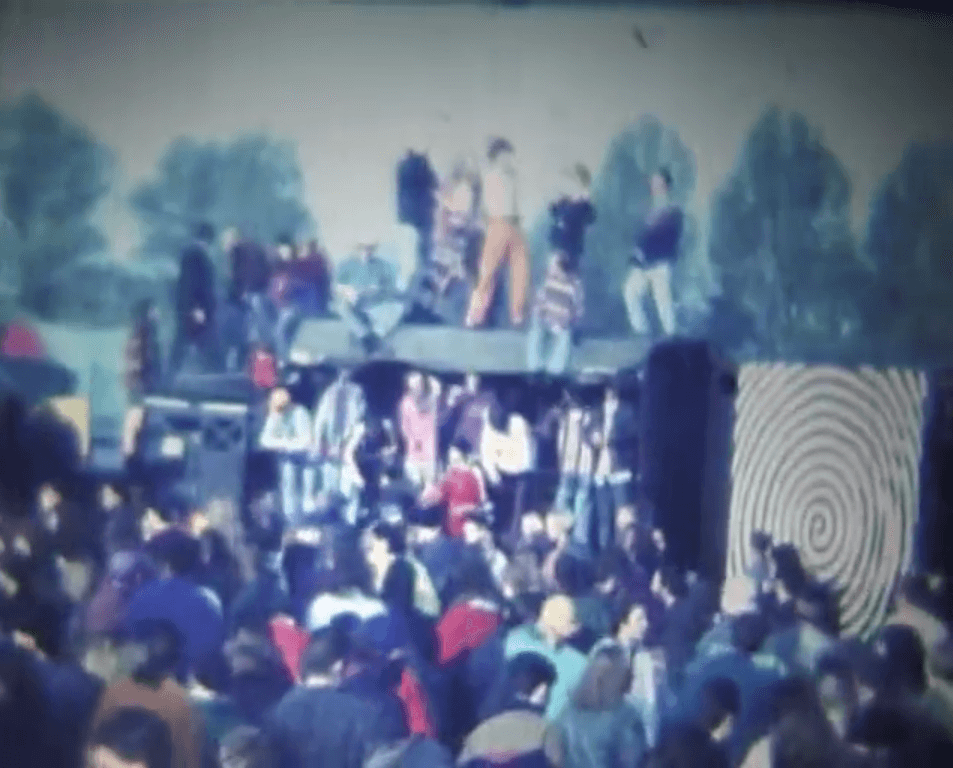 Featuring footage from some of the Tribe's most legendary raves in England and Berlin.
"These were the days before mobile phones and digital cameras and were all about vinyl 12-inches and analogue sounds, big sound systems and old trucks." So begins Sara Sender as she describes the first few years of Spiral Tribe's existence, and few have been more accurate in their description.
Spiral Tribe was a free party sound system formed in London in 1990 that went on to throw some of the UK's most infamous and heralded indoor and outdoor raves. Featuring an extended crew of DJs, producers and MCs, Spiral Tribe ended up throwing massive parties all across Europe, releasing a stack of records and having a profound effect on the notion of alternate public spaces that underpinned '90s rave values. The beats were so manic that techno needed to be spelt with a "k" to keep up.
Some of these incredible early '90s moments have been captured in rare footage filmed by Sender. Shot on Super 8 film between 1990 and 1993 at free festivals including Lechlade and Castlemorton, the rave that led to members of Spiral Tribe being being hauled before court in one of the longest-running and most expensive cases in British legal history. At the end of the video, there is even footage of Spiral Tribe setting up a rave at the infamous Mutoid site in Berlin.
It's essential viewing for anyone wanting to see how music, politics and optimism intersected in the early years of rave. As Sender concludes, "for a brief moment, there seemed to be a real possibility of our generation doing things differently and better. People from all over the country connected and boundaries began to dissolve. It was an amazing thing to be a part of and much of the music has stood the test of time."  Watch all 12 minutes of footage via Vimeo here.
Read more: Check out 54 awesome rave posters from the height of '90s rave