Culture
Get Informed About Georgia's "Rave Revolution" With This In-Depth Video Documentary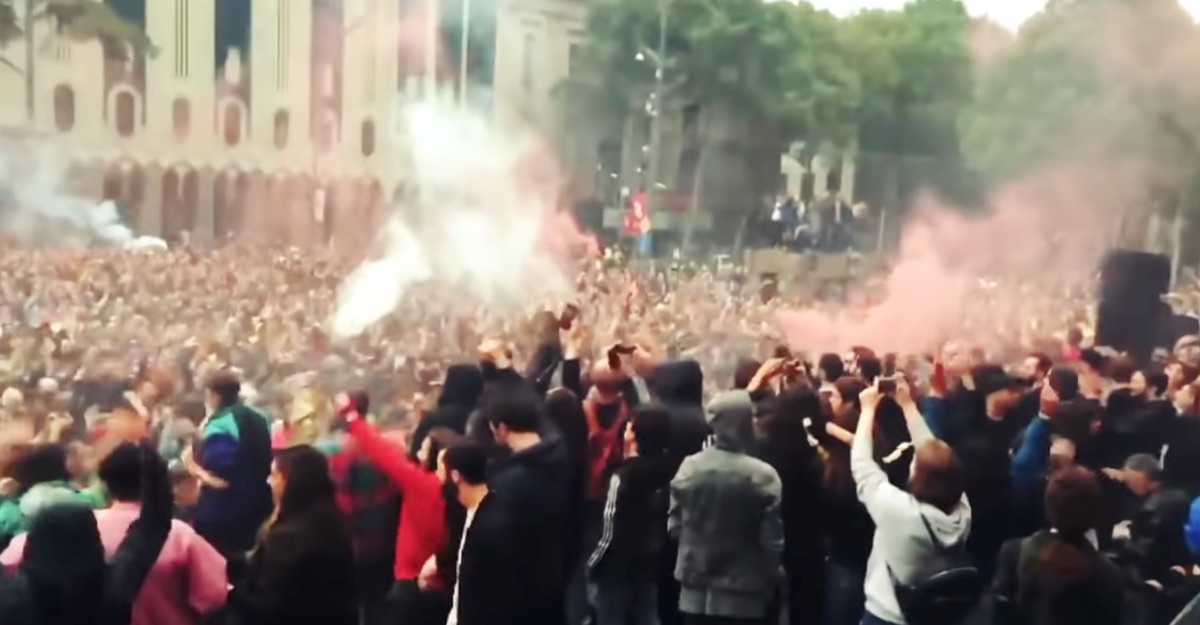 The BBC went to Tiblisi to capture the aftermath of the rave protests last May.
Roughly three months have passed since thousands of techno-heads, ravers and activists took to the streets of Tiblisi. They were there following the violent raids and closure of two of the Georgian capital's favorite clubs, Bassiani and Café Gallery. The protests were memorable for their size and location—right on the steps of the Georgian parliament. We wrote about it as it happened in the form of our feature article about one of the casualties of the country's repressive war on club culture.
The protests made international news and gave techno a sense of vibrant political urgency best understood through the ubiquity of the movement's meme-ified political slogan, "We dance together, we fight together".
If you missed all this as it was happening, the BBC has created a must-see documentary that runs through the events. Titled Georgia's Rave Revolution, it looks back on the events in May with a magnifying glass that illuminates voices from all sides of the issue. The BBC's Rayhan Demytrie spoke with the owners of Bassiani, some of the politicians involved and also some of the far-right groups that oppose the movement. Give it a watch above.
Read more: Behind bars—meet the Georgian techno producer making music from prison