Tech
Here's How Many Of You Punks Still Use Cassettes To Tape Music Off The Radio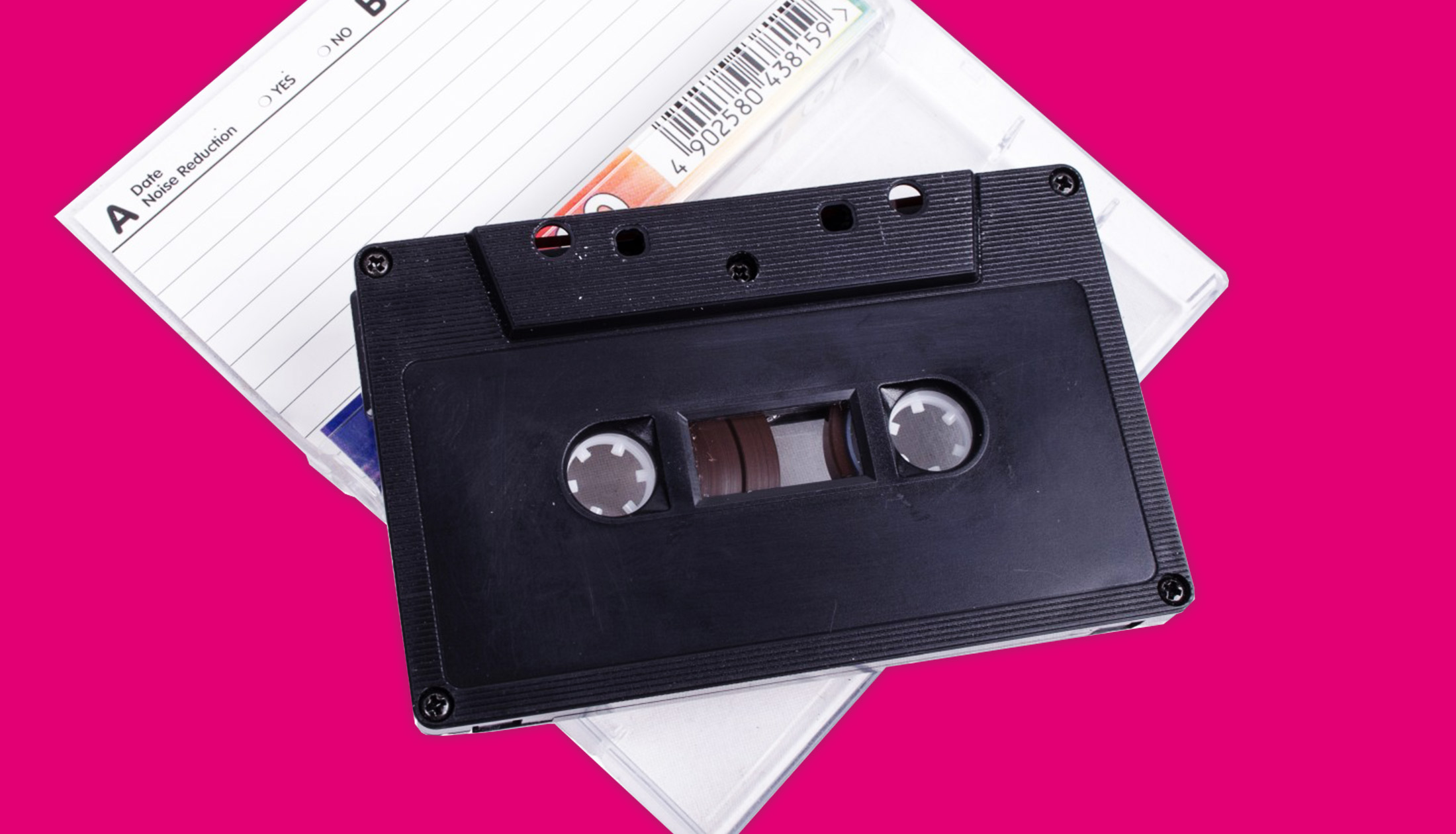 Philips introduced the world to tape cassettes 56 years ago today at the Berlin Radio Show.
It's time to dust off those boomboxes; cassettes are back. After our last poll on gender equality in dance music—and in lieu of the format's recent cultural resurgence—we asked our Instagram followers to take a trip down memory lane and think about the last time they had to do several cassette-related activities. We had between 500 and 600 participants. Check out the results below.
Are you aware of the cassette resurgence over the past couple of years? (64% said yes, 36% said no)
Have you bought a cassette this year? (24/76)
Do you know at least five cassette labels? (27/73)
Do you know the connection between those two objects? (86/14)
Have you ever owned a Walkman? (70/30)
Did you ever need to rewind your tape manually with a pen to save the battery life on your Walkman? (58/42)
Do you still record music from radio to cassette? (14/86)
Were you ever annoyed when the radio host spoke over the song you were trying to record? (70/30)
Did you cry when your favorite mixtape broke? (56/44)
Did you get into heated discussions over whether FerroChrom of Chromdioxide were better? (23/77)
Did you spend hours creating beautiful artwork for your mixtapes? (45/55)
Did you answer yes to most of the questions? (52% said "Yes, I'm old," 48% said no)
Aehm.net, which is based in Leipzig, weighed in on how tapes factor into their workflow and what they mean for music culture. They also gave us some stations to check out for anyone who wants to step up their mixtape-recording game.
"Yes, tapes definitely still play a roll. I can strongly recommend selected shows on radiocorax.de (Halle) or radioblau.de (Leipzig) to enhance your mixtapes with extraordinary tracks. Sure, tape is niche and will never become "big", but it deserves love and special respect. Particularly because a tape also means ephemerality or a fast-moving nature: With every play, it wears away, the quality becomes worse continuously."
We also reached out to some of you who still tape music from the radio to figure out why the practice is still in so many people's lives. Your responses reminded us how unique cassettes are in their immediacy and creative potential.
"There are local Thai and Indonesian radio where artists have electronic music slots. It's a good way to keep up with the community and learn the local language."
"For me, it's mostly for sampling music. You sometimes hear something in the now and want to use it later, so it's just another process in making music for me."
"We have one old tape that I bought back in 90s. Also some old cassettes. We're making them just for fun. I'm showing it to my son and his friends. I'm 35 years old, so recording tracks from radio stations was my common condition."
Let us know how you feel about the newly-retro'd format, and stay tuned to our Instagram story to participate in our next poll!