Culture
Rick Owens' Latest Fashion Show Was Soundtracked By '90s "Terror Techno"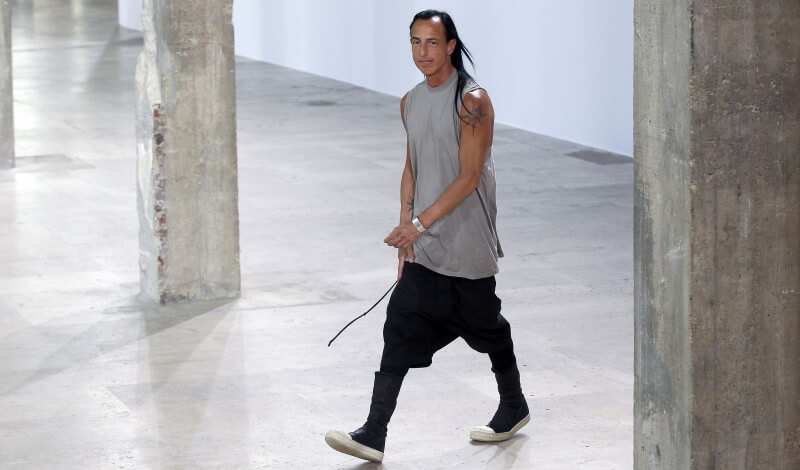 For those who like their techno with chains and full-length overcoats.
Rick Owens has long been a designer name associated with techno's darker and grungier elements. His designs have the kind of sleek, flowing glamor that have become a staple for many of the world's best techno clubs, while the chained and buckled androgynous cuts have inspired a number of fashion labels.
For his AW 2018 collection, Owens took his affinity with techno to a whole other level. Housed in the piercing white rooms of the Palais de Tokyo in Paris, Owens unleashed a booming soundtrack of '90s "terror techno", courtesy of producer DJ Speedlap. In a post-show interview, Owens explained that this harder-than-hard techno style is what he listens to when frustration gets the better of him: "I've been in kind of a pissed off mood for the last six months or so, I don't know if it's just me or whether it's a more universal thing…I'm like, am I turning into some sort of misanthrope that's only focusing on the world's flaws? I don't want to be that person, I want to be someone that exudes serenity! This show is kind of a safety valve release, I'm just trying to get it all out creatively."
Subjecting hundreds of bystanders to insane terror music while beholding a collection full of slashed tunics, buckles, chains and jagged overcoats is definitely one way of "getting it all out". Check out a video from the event below. To check out photos from the collection, head to Dazed  here.