Tech
Roland Celebrates 808 Day By Announcing Its New Boutique TR-808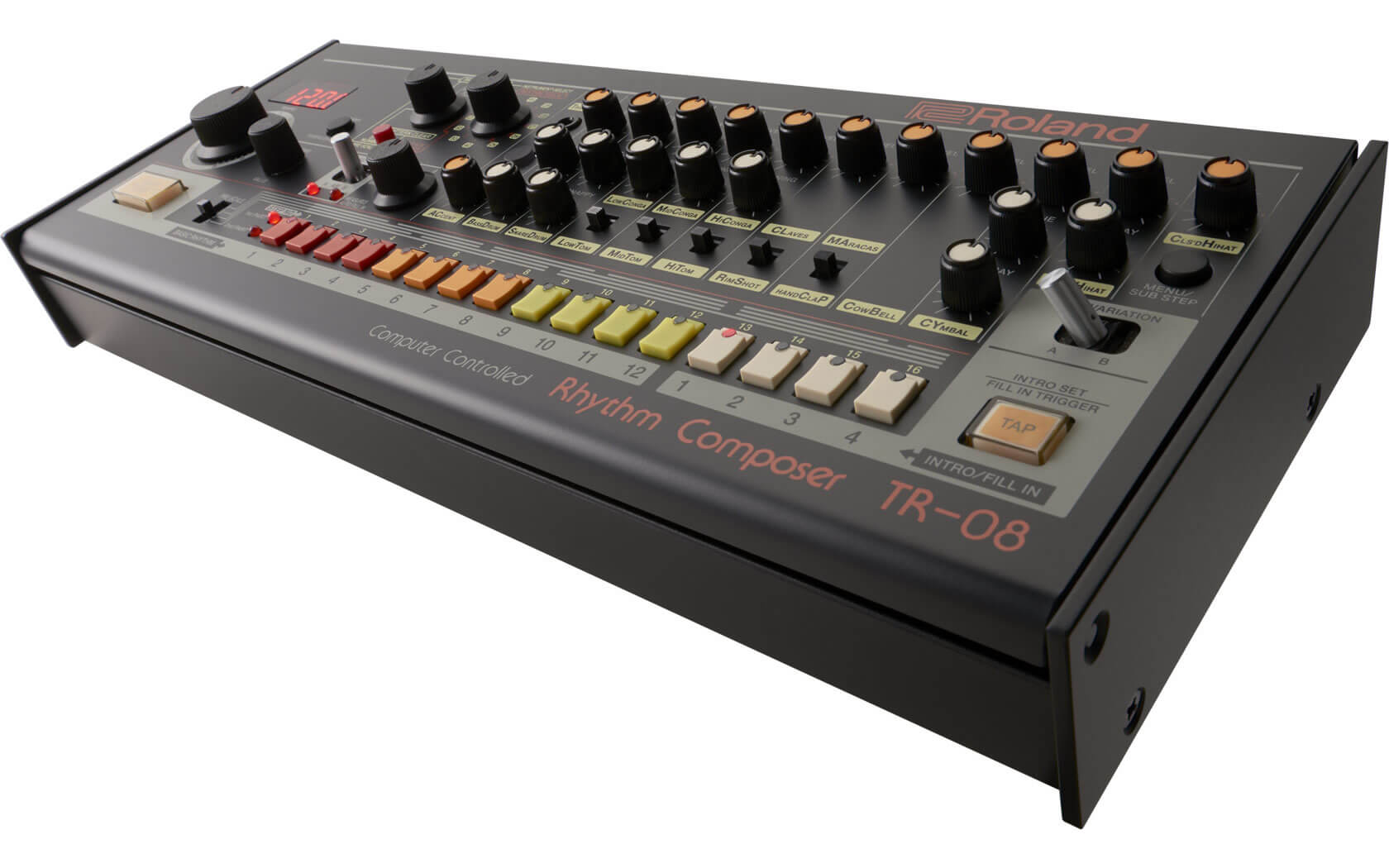 Now this is a day to celebrate. 
Roland has given us an 808 day to truly remember with the unveiling of its remake of the drum machine that started it all: the TR-808. The TR-08 is the newest addition to the Roland Boutique catalog, a series of instruments that, in the words of the company, seek to "inspire electronic music creativity by expanding on the legendary sounds of the past."
What's immediately striking about the new machine is how Roland has attempted to emulate the look and feel of the original, from its unique color coding to its programming functionality. The Roland Boutique uses digital modeling to replicate the analog sound of the TR-808 and is assembled using analog circuit behavior (ACB) from original machines. Roland used ACB to "carefully recreate all the details and quirks of the original hardware by modeling each analog circuit, right down to the component level."
The TR-08 also boasts modular functionality, with a track-selectable trigger for working with other compatible instruments. The drum machine can run on batteries and internal speakers when on the go, and it can connect with a whole range of Roland Boutique instruments via USB. What's best: retailing at $349USD, the drum machine is really competitively priced for anyone who has ever wanted to get a taste of the 808 sound without the bank account to match.
It's also worth noting that joining the release party is a Roland Boutique remake of the legendary SH-101 synth and the SP-404A Linear Wave Sampler, an expansion on the Rhythm Performer. The SH-101 not only replicates its big brother's monosynth capabilities, but it also has a Poly mode, giving you 4-note polyphony, 4-voice Unison mode, and a Chord mode that allows you to play 4-note chords. Run that with the synth's infamous sequencer and you'll be blasting out all types of crazy arpeggiated loops in no time. Both are designed to be used in live settings.
For more information about all of these exciting releases, head to the Roland Boutique website here. Below, watch some demo videos of the new TR-08 drum machine, plus watch Mathew Jonson give both the SH-01A and the TR-08 test drives.
Read more: These forgotten TR-808 classics will blow your mind