Culture
See Rare Footage From Inside Berghain's Panorama Bar In 2008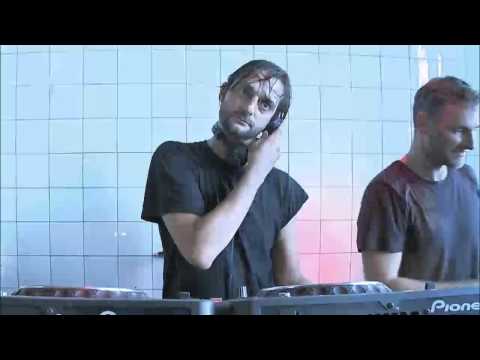 A film crew was allowed where cameras are famously banned in order to film one of Ricardo Villalobos's 2008 DJ sets.
Ricardo Villalobos' appearance in the TV documentary series 24h Berlin: Ein Tag Im Leben ("A Day In The Life") is legendary in Villalobos lore, as it offers a peak in the minimal genius' studio (which is supposedly located directly behind Berghain) as well as one of his sets at Panorama Bar from 2008. According to the German broadcaster rbb, the footage was all shot in September 2008 but first aired on the German ARTE network the following year. The Villalobos segment has appeared and disappeared from various video platforms on the internet ever since. Pulse has pointed out that the most recent upload landed on Dailymotion.
Of course, moving images or stills from inside the world-renowned techno stronghold are famously hard to come by, which is why so many people have made art projects around painting scenes from inside the club to penetrate its mystery. And that makes the 24h Berlin footage even more interesting. The camera spends the majority of the time trained on Villalobos, so most of the shots feature the iconic tiled walls behind the DJ booth. But it also turns to see the crowd and does a 360-degree pan from directly in front of Villalobos.
Although many contemporary Berghain fans jealously guard its no-photos policy as one of the staff's only or main methods for maintaining a good atmosphere, no one in 2008 really seemed to care that a film crew was documenting an entire DJ set. Watch the video below.
http://www.dailymotion.com/video/x35el9w_ricardo-villalobos-doku-24h-berlin_webcam
Read more: Watch Berghain say "Nein" to Conan O'Brien