Culture
This Sleek New Website Analyzes 7 Years Of Berghain Bookings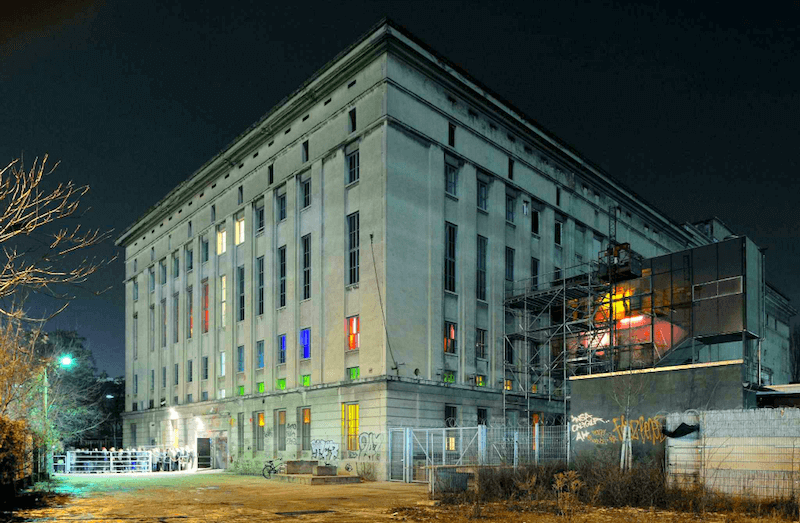 The Numbers Of Berghain lets you study the club's most popular artists and up-and-coming stars.
Israeli designer Artiom Dashinsky has graced the internet with The Numbers Of Berghain, a website that analyzes the club's most popular artist bookings over the last seven years. Dashinsky, who pored through the Berghain website himself to craft this amazing breakdown, goes so far as to divide the list by floor—Berghain, Panorama Bar, Lab.oratory and Säule—and name the artists that have been booked to play the most time at each. When users click on a a name, they can browse through the artist's SoundCloud and view how many times he or she has DJed in the club. We won't tell you who, but the most frequently-booked DJ has played there a lot—almost 100 times to be exact.
"I'm usually not a very emotional person, but the mix of music, people and space at Berghain creates emotions I can hardly experience in any other place," the creator told us over email. "Analyzing data can help to understand the past better, reflect and make better decisions in the future. For this project I wanted to apply this analytical approach to the area that I'm interested in but that doesn't usually receive a statistical approach. I believe that on a bigger scale analyzing data about artists, music, and the crowd can make music better, artists and venues more successful and allow the crowd to have a better experience."
If you scroll to the bottom of the website, you can see Dashinsky's analysis of the club's newest stars as well as projections for how often they'll be booked to play in the coming year. Can you guess who the new up-and-comers are? See if you're right by visiting The Numbers Of Berghain here.
Read more: Berghain resident Ryan Elliott explains his DJ charts