Culture
Get Excited For Tauron Nowa Muzyka Festival With This Video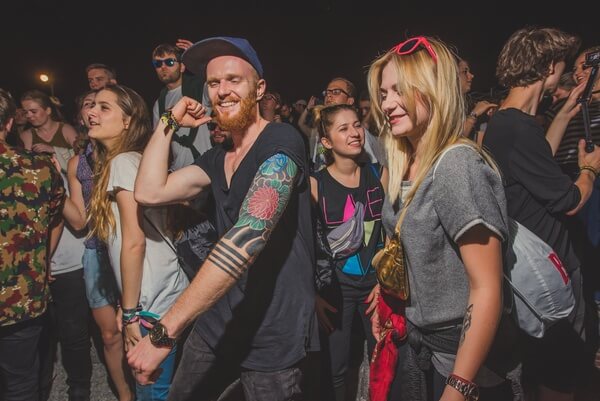 We are bringing Gold Panda, Trentemøller, Porter Ricks and more to one of Poland's premiere festivals!
In a matter of days, the 12th edition of legendary Polish festival Tauron Nowa Muzyka will be underway. Running between July 6 and July 9, the summer festival has again cemented its reputation as a diverse gathering that celebrates contemporary electronic experimentation, futuristic jazz and avant-garde pop. It's an impressive festival held in an equally impressive space—it merges Katowice's looming post-industrial structures with boundary pushing music.
Sound perfect? It did to us too, and that's why we are proud to be presenting a stage at this year's festival. Join us July 7 and 8 at the T-Mobile Electronic Beats Stage, where we will host 10 special performances, including British beatsmith Gold Panda, Danish deep experimental producer Trentemøller, Detroit techno pioneer Kenny Larkin, dub techno maestros Porter Ricks, a special A/V collaboration between Christian Löffler & Mohna and a set from disco revivalists Hercules & Love Affair.
You can check out the whole lineup and buy tickets here. Check out what went down last year in the official video for the festival below.
Read more: Listen To TEB Clubnight DJ Fort Romeau's Jacking New House Mix