Music
Telekom Electronic Beats Is Hosting Stages At These Incredible Festivals In Romania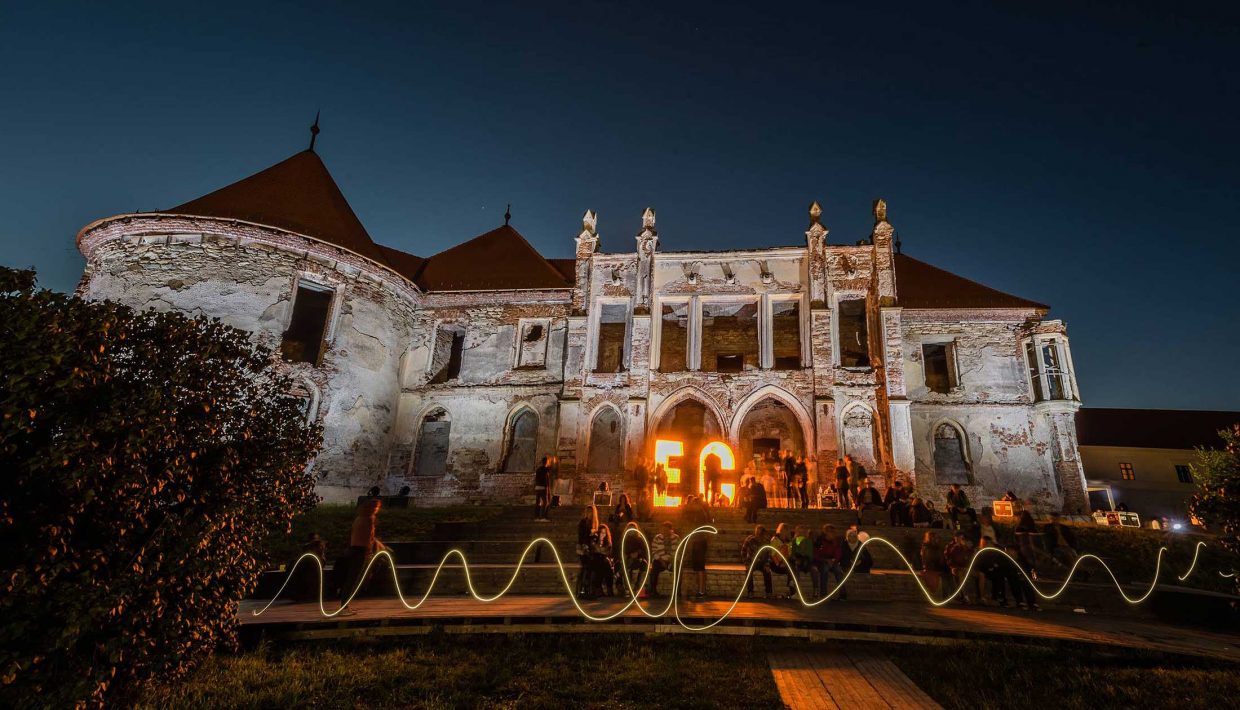 Catch Roman Flügel, Petre Inspirescu, Steve O'Sullivan at a Telekom Electronic Beats Romania stage this summer.
The European summer festival circuit is already well underway. And like most of Europe's electronic music fans, we at Electronic Beats are ready to get into the action.
TEB Romania is doing its part to help bringing the best and brightest underground artists to some of the country's best festivals. This summer, we'll be stopping by Dakini, Electric Castle (pictured above), Citadela Festival and Awake to present stages full of DJ and live talent. You can thank us on the dance floor!
Dakini's Telekom Electronic Beats stage will host Steve O'Sullivan, Dubtil, Petre Inspirescu, Derek, Lumieux, Piticu, Bianca Mandoiu, Ada Kaleh, Alsi, Andreea, Andrei Ciubuc, Brad, COSMJN, IULY.B, Kashawar, LIZZ, Marius Iorga, Matei Tulbure, Mauss and Paul Agripa.
We're also partnering up with Electric Castle to bring you [a:rpia:r] alumni Raresh, Arapu, Andrei Ciubuc, Cap, Charlie, Dan Andrei, Dubtil, G76, K.D.Chriss, Kozo, Mihigh, Lizz, Petre Inspirescu, Priku, Sepp, Tulbure, Gescu, Paul K, RQZ, Suciu and Vincentiulian.
Our Citadela lineup will feature Frankfurt maintstay Roman Flügel joined by the likes of Cesar Merveille, Hector, Priku, Suciu, Amorf, Livio & Roby, Mahony, Mi Pa, Mihai Pol, Nu Zau, Sepp, vlf and Vincentiulian.
And at Awake we've got James Zabiela, Vlad Bretan, Akos, Manu, Albin Kaczka, Ethylen, Scopter, Addo, Dan Medeșan, Eye Scream, Vlademir, IV-IN, Ugly Astronaut and Eelke Kleijn.
If that doesn't fix your insatiable desire to party, you can also find Telekom Electronic Beats at these events: Bucharest Biennale 8 (May 17 – July 8), Street Delivery – Smart Cities? (15 – 17 June, Bucharest), Pelicam Film Festival 2018 (21 – 24 June, Tulcea), The Attic InContext (21 – 25 June, Slănic Moldova / Salina Târgu Ocna), SISAF (2 – 8 July, Sibiu International Street ART Festival), Vibe Festival 2018 (5 08 July, Sângeorgiul de Mureș, Mureș) and Remix ID.
We're looking forward to seeing you there!
Read more: 10 tracks that defined Rominimal, Romania's favorite underground sound