Tech
Meet The "Detroit" Drum Machine: Techno's New 909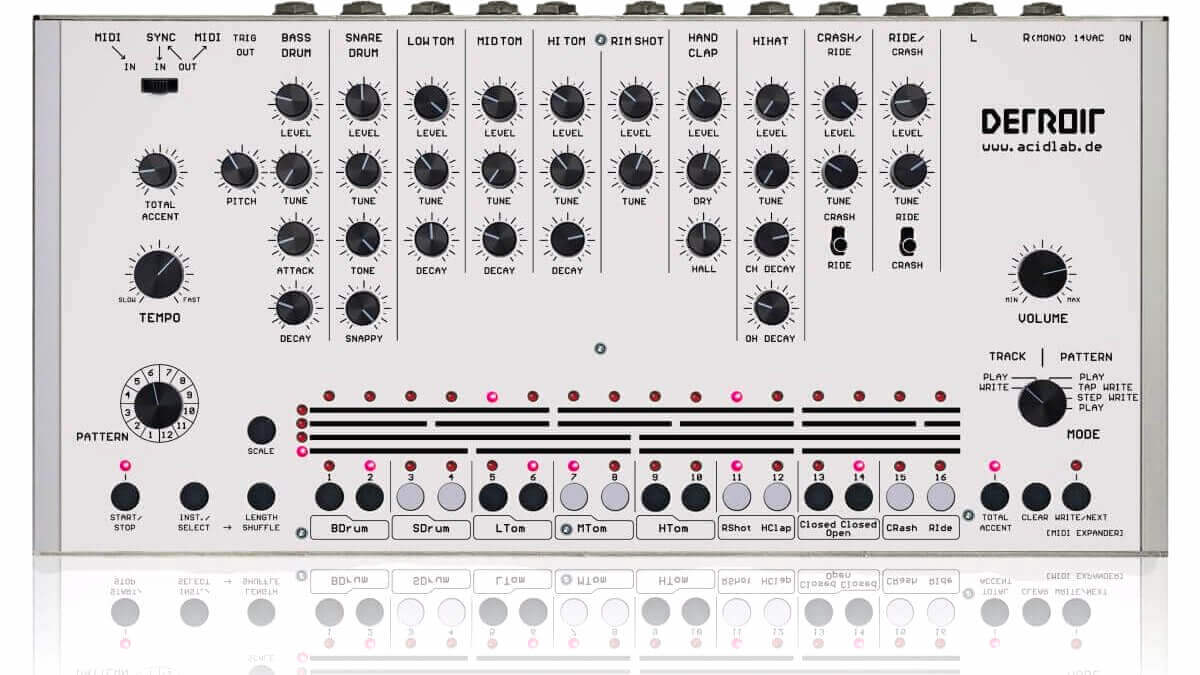 Acidlab's new "Detroit" drum machine could be the TR-909 killer we've all been waiting for.
The scratchy patter of Roland's legendary TR-909 drum machine is a fundamental building block of techno as we know it. Yet the vintage boxes have become pretty scarce and expensive in recent years. Thankfully for all of us who want to make techno, synth manufacturer Acidlab has a new, entirely analog 909-inspired drum machine on the way. Called the "Detroit", it seems like it could very well be a go-to instrument for techno fiends and dance music heads who don't have the budget for the real thing.
Although demos and prices are yet to be announced, the "Detroit" even promises to improve upon the original even extra sound parameters than its legendary forefather. Keep your eyes peeled for further announcements. In the meantime, lets all marvel at Jeff Mills doing his thing with a TR-909 live in Japan.
Read More: Play a fully functional TR-909 in your browser.
(Via Synthtopia)