Tech
This Is What The Inside Of Your Synth Should Look Like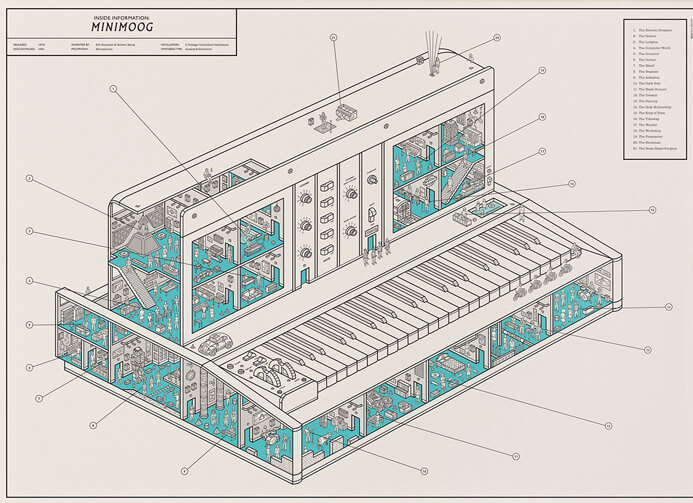 This beautiful print shows what you always wished would happen in your synth.

Ever gazed on the open circuitry of an analog synthesizer, seen all those diodes, metal frames, conductors and resistors, and thought, "wow, it's like a little world in there!"
Us too!
And now it seems that UK design house Studio Dorothy has taken this idea one step further. Inside Information: Minimoog is a stunning new litho print—that you can buy here—that creates a miniature world populated by some of our favorite musical legends. Sun Ra, Pink Floyd, Kraftwerk, Eno, Bowie, Gary Numan, Giorgio Moroder, New Order and Bob Moog. They're all in there fiddling with knobs, getting some session time in and even lying on beds dreaming of wires (presumably).
In short, it's a microcosmic fantasy of all the magic you always knew was beneath the hood of your sweet-sounding synth.
Check out the Soviet-era synth that delivers Moog bass here. We wonder what that city looks like…