Tech
Make Vinyl Records From SoundCloud Streams In A Single Click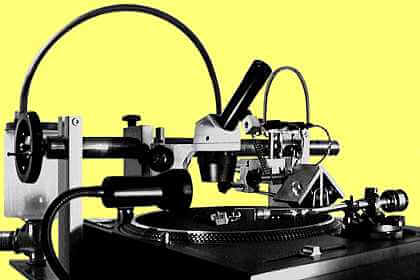 Now you can quickly and easily press your favorite SoundCloud streams into vinyl records.

Vinylize.it is a new startup that could change how records are made forever. It wants to facilitate the custom pressing of SoundCloud files to vinyl by acting as an intermediary between music enthusiasts, artists and pressing plants.
As Fact reports, the company will work in collaboration with Qrates, a fellow startup that claims to ease the process of vinyl pressing for smaller labels that often make only marginal profits (at best) on limited-run record pressings.
Here are the steps from the company's website:
Select your favorite tracks or a playlist from your SoundCloud account
Create and preview your record
Share and rally support for your vinyl record release
Once approved by the artist, your record (with the proper vinyl ready audio files) will be made available to order
Sound easy? Then start scrolling Soundcloud now and dream of becoming the next Warp records.
Or, you could just cut your own records at home. Read about that here.