Culture
Theo Parrish Talks Race, Exploitation And Privilege In Dance Music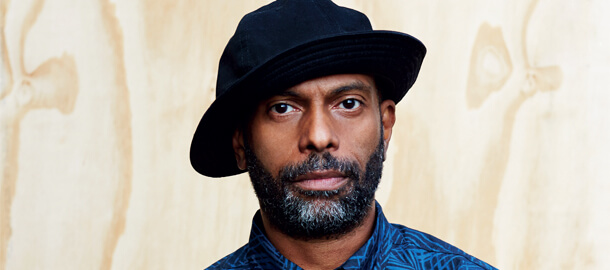 In the wake of recent police violence, Parrish turned to Facebook to reflect on the enduring power of music and the club. 
Detroit legend Theo Parrish has written some wise and heartfelt words on his Facebook page in the aftermath of a recent spate of US police violence that led to the killing of Alton Sterling and Philando Castile.
His comments touch on deep (and often neglected) questions of privilege, exploitation and race within the wider electronic music industry. Parrish underlines both the overt and nuanced forms of violence within which African-American musicians are often positioned: "Somehow you better realize when the music you're dancing to comes from people that have been exploited, the best tribute you can have is setting yourself loose in unity with the exploited. How do you do that when on the same weekend you're playing, in the same city, a man just like you has quietly, arbitrarily, been silenced by one paid to protect him and the public?"
He poses an extremely powerful question: "How do you dance when our very image as a people is used to manipulate sympathy for a system of belief that wants you and your children to be dead or in jail?" His final call is to return the club's ideal to one of solidarity, and not "escapism."
Read the full statement below. Watch Theo go record digging in EB's Slices feature here, and watch him tell you a story of homesickness and racial unrest here.