Music
These Are The Best Afterparties At This Weekend's Movement Festival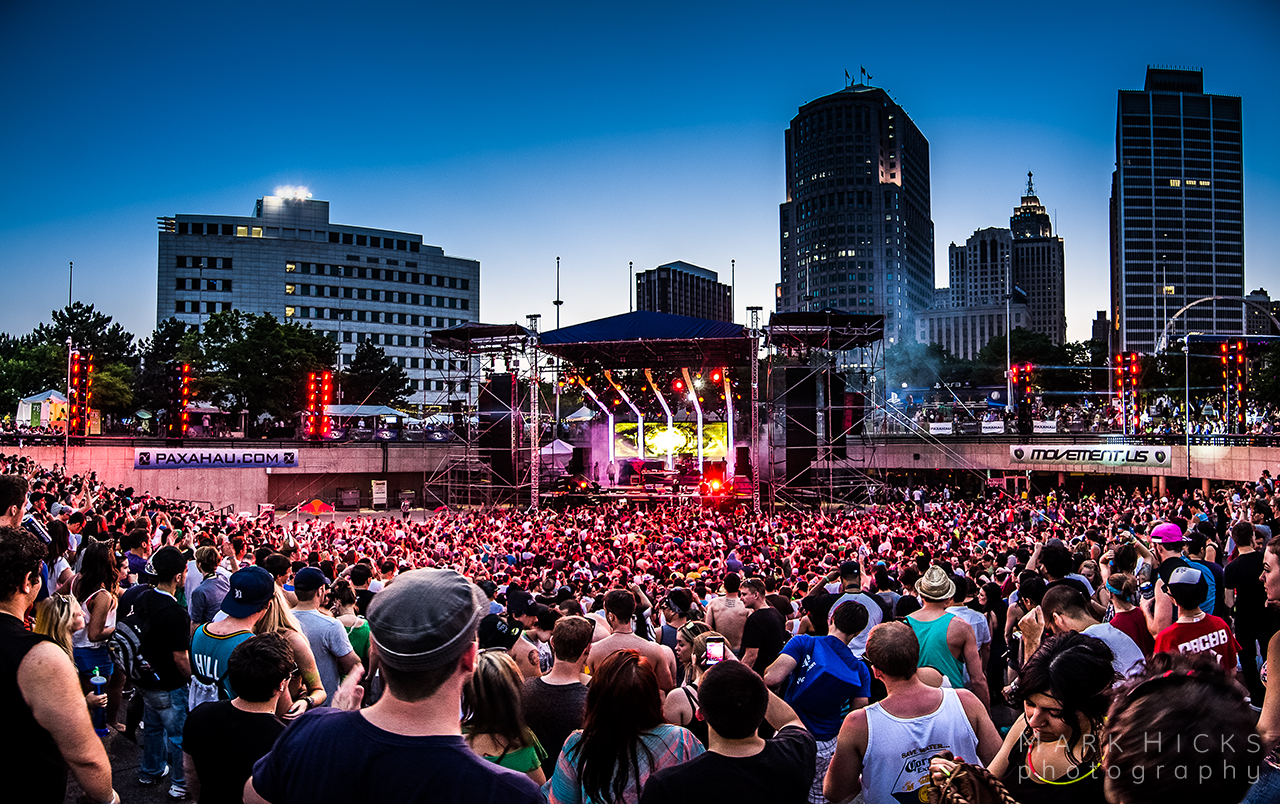 Detroit's celebration of techno culture is on show at Hart Plaza—as well as a series of insane afterparties across the city. 
Detroit's proud techno legacy is celebrated on dance floors around the world every night, but it's at the annual Movement Festival that it receives one of its living testaments.
The festival's centrepiece is Hart Plaza where, across three days, five different stages will play host to the likes of Eddie Fowlkes, Laurent Garnier, Seth Troxler, Stacey Pullen, Carl Craig, Marcel Dettmann and Nina Kraviz.
But just as important to the festival are the slew of afterparties that take place in clubs and spaces across the city. Below, we gather the best ones to keep you going well past midnight.
By loading the content from Soundcloud, you agree to Soundcloud's privacy policy.
Learn more
Leading the charge as always are the homegrown traditions of Deep Detroit, No Way Back, Soul Skate and Theo Parrish's Music Gallery. Deep Detroit has Derrick May behind the decks, while No Way Back has served up a serious dose of talent with the likes of Bunker alumni Derek Plaslaiko, Mike Servito and Bryan Kasenic joining BMG and Erika across the weekend.
Tresor is representing the Detroit-Berlin axis at Tangent Gallery with Claude Young, Silent Servant, Noncompliant, Anthony "Shake" Shakir and Marcellus Pittmann all performing. Berlin's favorite day party STAUB will also be in town keeping their always-quality line-up secret as usual when they touch down at TV Lounge.
FIT Siegel's 2 A.D. party at Menjos will be keeping it quirky and the music quality, while Anthology at the Leland City Club boasts Detroit big-hitters Juan Atkins, Scan 7 and Terrence Parker, while Discwoman will be hosting showcase at El Club.
By loading the content from Soundcloud, you agree to Soundcloud's privacy policy.
Learn more
Club Toilet will bring together the forces of some of the US's best gay parties, including The Bunker's Justin Cudmore, Honey Soundystem's Jason Kendig and In Training's Kiernan Laveaux.
And that's before we even touch the Official Movement Afterparty, where Kraviz and Dettmann will back up from their earlier sets, while Omar-S, Move D, Tama Sumo will be in party-rocking mode Monday morning at Where Are My Keys.
Still not satisfied? You can peek the whole schedule at the Movement website here.
Read more: How one photographer captured Detroit techno's rich legacy