Tech
These Deluxe Cartridges Are An Audiophile's Dream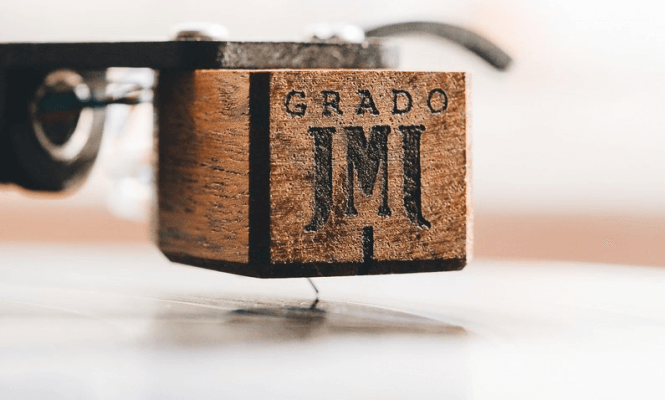 Brooklyn-based audio lab Grado has been developing the flagship phono cartridges for two years.
High-end audio company Grado is upping the ante. The New York company has just announced a new line of deluxe audiophile phono cartridges. Vinyl Factory  reports that Grado's new Statement Series2 cartridges are housed in Australian Jarrah wood and feature "a fixed coil design with a low mass generating system that claims to be lower than that of any moving coil cartridge." The range also uses diamond cut technology custom made by Grado. All this sound quality doesn't come cheap though: prices range from $350 to $3,500 for the products in the series.
According to Grado, the "The low frequency information and its portrayal of bass dynamics are solid, powerful and authoritative. The midrange is rich, complex and highly believable." Here's more hyperbolic enthusiasm: "Its top-end seems to extend forever with speed and remarkable delicacy. Imaging is detailed and precise with a sound stage that wraps its arms around you and draws you into the music." So if you want your Steely Dan records to wrap their arms around you, head over here and check out all the tech specs.
Check out the absurd lengths some Japanese audiophiles go to ensure the best possible sound here.