Culture
This 70-Minute Documentary Tells The Amazing Story Of Nachtdigital Festival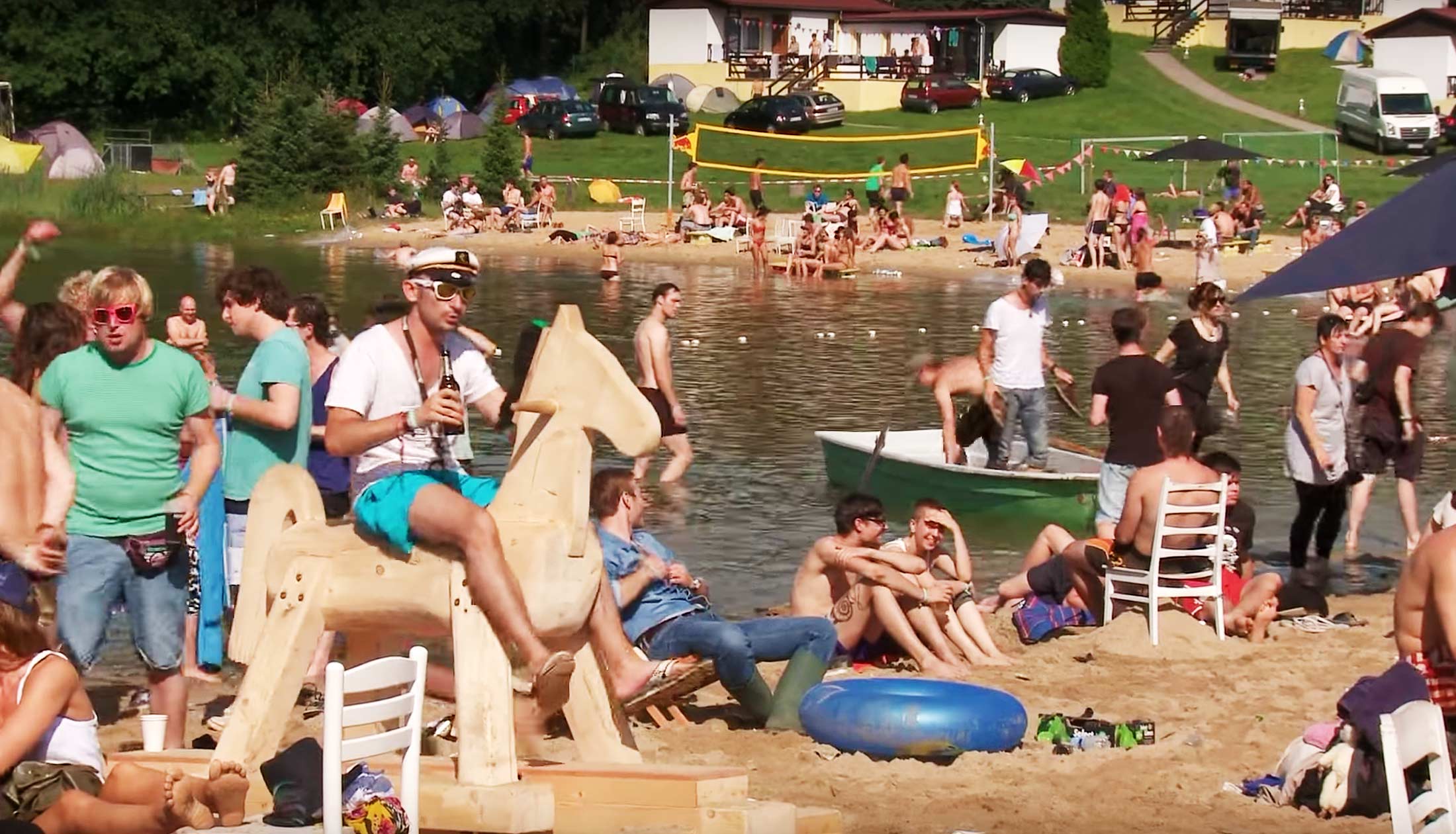 The world-acclaimed festival has been running for 20 years near the east German region of Olganitz.
Few events in the world offer a festival experience like Nachtdigital. Tucked away in a beautiful woodlands between Leipzig and Dresden, the festival consistently produces some of the most impeccably curated lineups in Europe, but always with a special twist.
After all, there are few festivals where you can expect to see Ben UFO and Johanna Knutsson spinning extended ambient music sets, all while floating away on a sun-kissed lake.
But what makes Nachtdigital even more special is its amazing 20-year history. The festival stays true to its humble DIY origins, infusing the three-day event with a care, intimacy and good humor that is so rare to find at events of its scale. This helps forge a strong connection between performer and punter, leaving both desperate to return year after year.
Back in 2014, Philip Zeller, Florian Fischer and Yves Kasten produced a 70-minute documentary called Escape To Olganitz  that charted the unique atmosphere and surprising origins of the festival. It speaks to the original founders of the festival, its performers and the slow and steady rise into one of Europe's most beloved events. Fortunately, the film has made its way to YouTube (with English subtitles). It's the perfect way to prepare for edition 21 of the festival kicking off August 3-5. Check it out in full above.
Read more: Stream this rare mixtape from Ben UFO, Joy Orbison and Pearson Sound