Feed/Tech
This Button-Covered Box Can Replace All Your Synth Controllers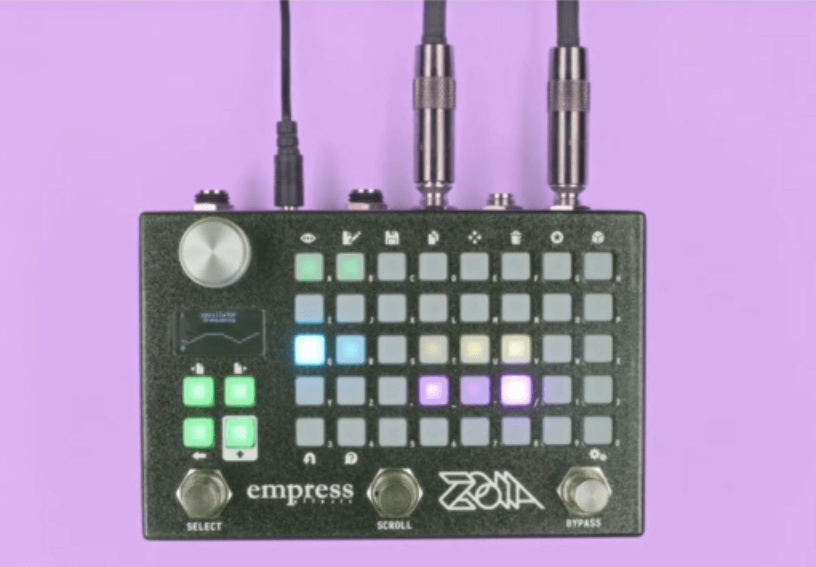 Empress Effects' Zoia is a "compact grid of musical anything."
Adding new equipment to a studio setup can be a torturous decision sometimes. Do you need more sound sources, or is a sequencer more important? Perhaps you need more effects to color your sound, but if so, which ones? It sometimes feels like you can never make the right choice.
The new Zoia box from Empress Effects will certainly go a long way towards eliminating these kinds of unanswerable questions. Structured around a 40-button interactive grid, the Zoia uses combinations of buttons to build modules that then work in an almost unlimited variety of ways. Described by Empress as a "compact grid of musical anything," users can play oscillators, construct filter modulation routes, punch in sequences, play loops across different octaves simultaneously and build complex effects chains. Basically, it's an instrument, a pedalboard and a studio utility in one box. This means it can be the glue that joins together gaps in your existing studio set-up and play a major or minor role in production as the case demands.
No release date has been announced yet, but sources indicate a springtime launch. Whet your appetite and check out the introduction video for Zoia below.
Read more: Download a super powerful, 30-module virtual synthesizer