Feed/Tech
This Company Wants To Help You Build Your Own DIY Modular Synths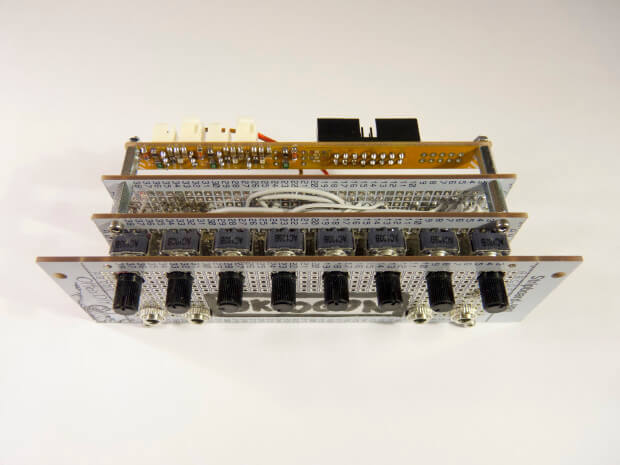 Otto DIY wants to let everyone build and design their own Eurorack modules.
With electronic components becoming increasingly available and affordable, a new boom in DIY instrument and synthesizer building is here. With artists like Ewa Justka—the Polish techno artist making music from her own bizarre instrument creations—leading the charge, new possibilities in sound and performance are being opened up for those who want to break away from the laptop.
The next step in that development might be Otto DIY from Hungary's Intech Studio. Their aim is to be able to provide Eurorack compatible PCB boards, carefully selected components and durable hardware so that you can build your very own modules. In making each component of a Eurorack module compatible with each other, Otto DIY effectively opens up the playing field to a host of music enthusiasts who may have lacked the previous know-how to get started. It's an incredibly exciting project for those whose imagination for new sounds outpaces their soldering skills.
Currently crowdfunding on IndieGoGo, the company estimates that they need only €5000 to get the project started. That means that you could soon be developing your own bugged-out effects units, filters and oscillators that shatter mainstream tastes and sounds. Check out how it works with the video below. Contribute to the project here.
Read more: Read the essential guide to DIY instrument building