Feed/Tech
This Festival Is Teaching Children To Use Modular Synths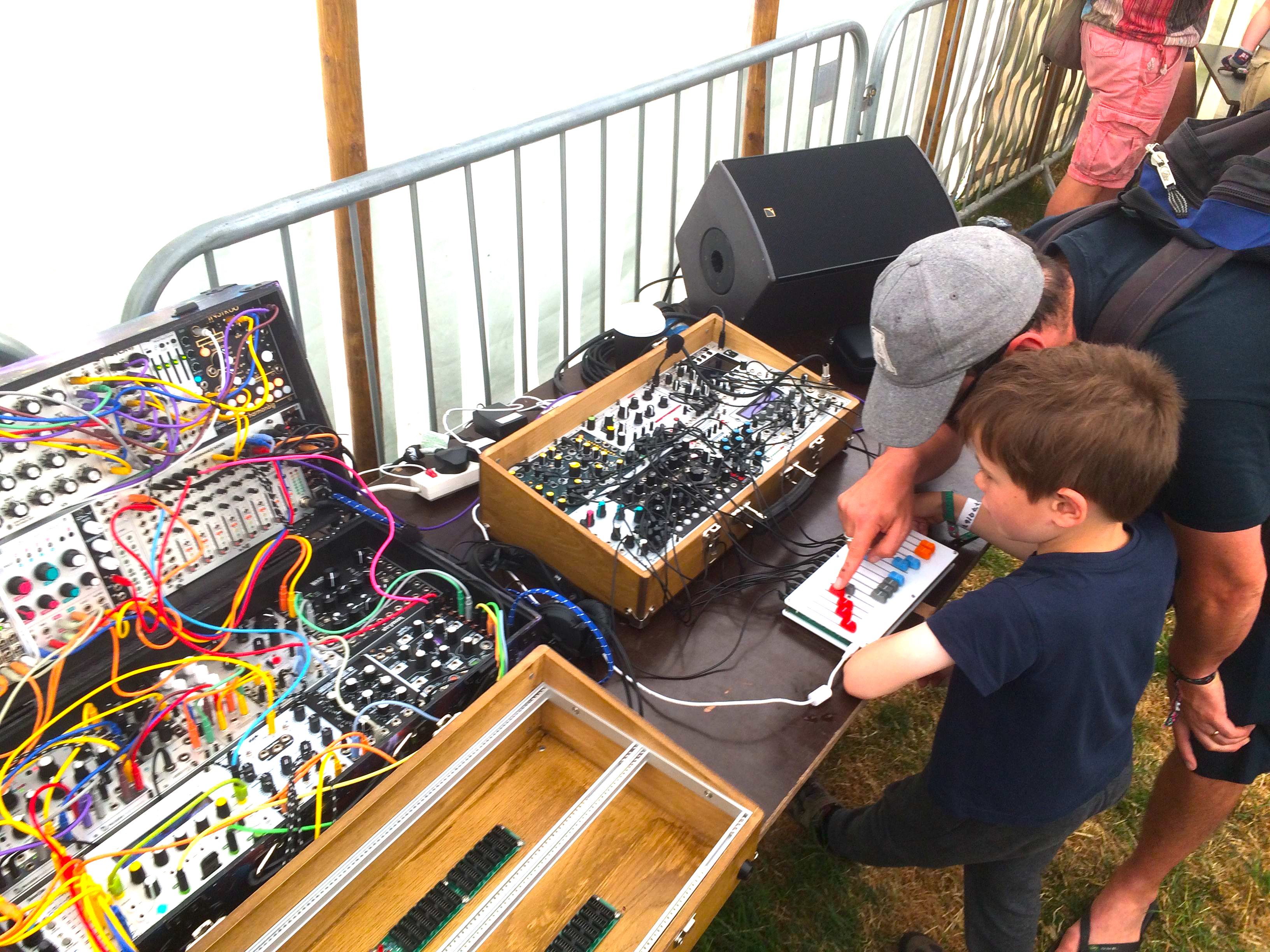 DivKid set up a Eurorack system at Deer Shed festival to give kids an early introduction to the world of synthesis.
Even for most adults, modular synthesizers can be intimidating. So it's easy to imagine that as a kid, the endless knobs and wires could seem endlessly overwhelming. But Ben Wilson (a.k.a. DivKid) is on a mission to immerse young people in the world of Eurorack from a young age and teach them the potential that they have for science, music and art simultaneously.
At this year's Deer Shed festival in North Yorkshire, he set up a modular system in the event's science tent. He hooked up a 16-channel open source controller to his Eurorack, so children could get comfortable with making familiar beats and patterns by sliding kicks, snares, hats and filters up and down on different sliders. "The configuration makes the modular really playable," Wilson says.
Check out his setup in the video above, and read more about his project on Synthopia here. Then, take an advanced dive into the world of modular synthesis with EB.tv's tour of the Berlin-based boutique synth company Verbos Electronics below.
Read more: Lady Starlight's modular synth tips and guide to music gear