Culture
This Insane Czech Laser Show Looks Like It Could Kill Someone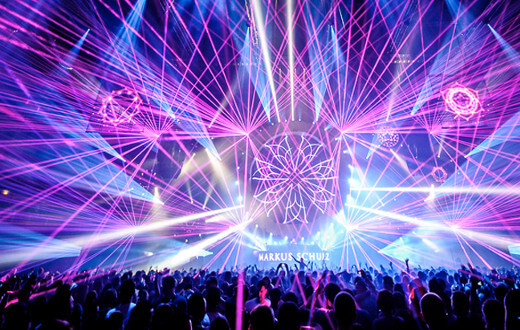 This video will have you reaching for the lights.
Lasers tread a pretty precarious line between cliche and cool: they can either be a fitting '90s throwback or a tacky supplement to some pretty bad music. In any case, "subtlety" was hardly part of the briefing for Czech Republic's Transmission Festival. As this video from the 2016 edition shows, the scale of the laser programming is hard to believe. Ravers were swept back to extravagant visual opulence with a huge web of lasers that looks like something out of a Rogue One dog fight. Put on some sunglasses and watch the spectacle here.
Read more: What does laser-controlled electronic music sound like?