This Music Controller Uses 3D Sensing Technology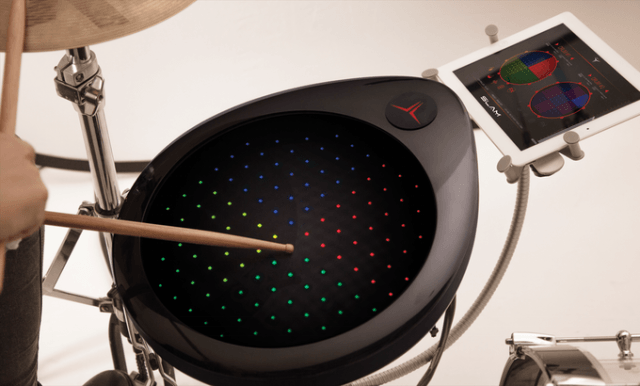 Titan Reality has demoed a new music controller that responds to gesture. Pulse is described by Synthtopia as "a high-speed 3D controller" and an "intelligent space and surface" that both recognizes and responds to users' hand motions and doubles as a a DJ deck, drum machine, mixer, and a host of acoustic instruments.
"Use air gestures to navigate, ring or dampen a percussion with a hand, slam with drumsticks, brush on a drum, pluck sounds out of thin air, wave your hands to control effects in 3D, play keyboards on the surface, move faders, scratch vinyl, tap beats on a grid, bend sounds with pressure, clap," its creators' Kickstarter page instructs. Watch a demo below.