Tech
How Bomb Is This Nuclear Powered Synthesizer?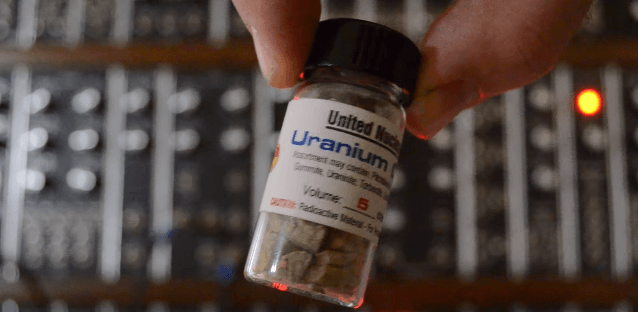 Somebody cover Kraftwerk's "Radioactivity" with this ASAP. 
Modular synthesizers have always been a sanctuary for weird people with wacky ideas. David Cranmer, aka The Nervous Squirrel's nX~ has now brought that combination to a whole new level.
The custom "Geiger Counter" synth module uses uranium ore—yes, the radioactive substance used in weapons and energy production—to power random voltages throughout his huge modular setup.
Using a unique "click counting" method, all you have to do is find yourself some radioactive metal, and soon your synth will be glitching and droning along with the full force of nuclear power. More of Cranmer's unique creations can be seen at his site.
Read more: How the Moog modular synthesizer changed music forever
(Via Synthopia)