This Pizza Art Is Punk As Hell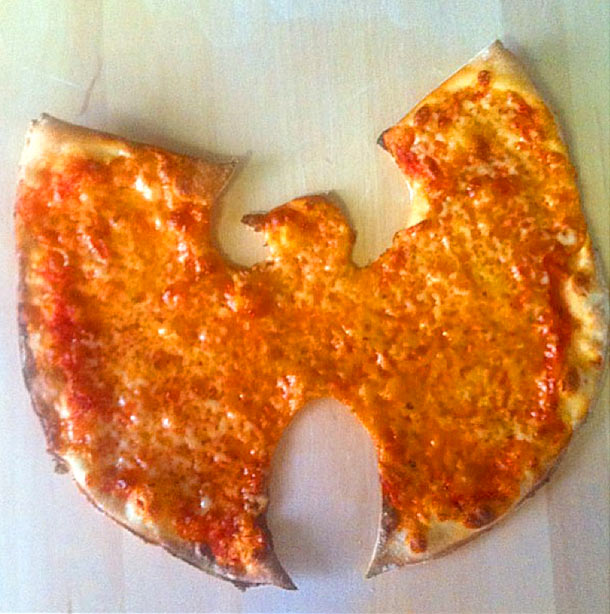 "Huh. You dumbass. Pizza isn't punk/punk is dead/some other blahblah" shut up and check out some rad pizza art. It's art you can eat which basically makes it better than all other art. Look, this one looks like an Ed "Big Daddy" Roth character. The twist is—it's made of pizza.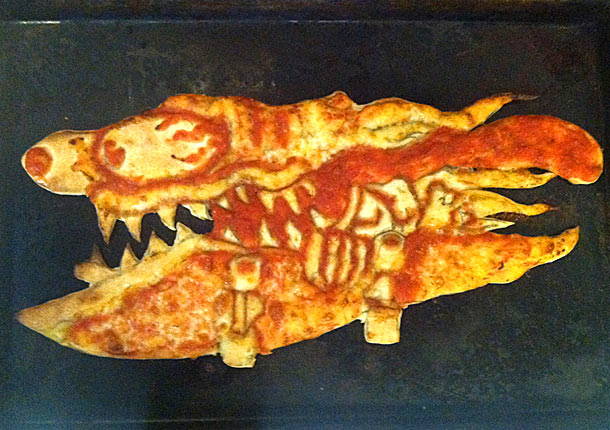 The Misfits logs has been on everything else, it might as well be on an oven tray, and piping hot + delicious.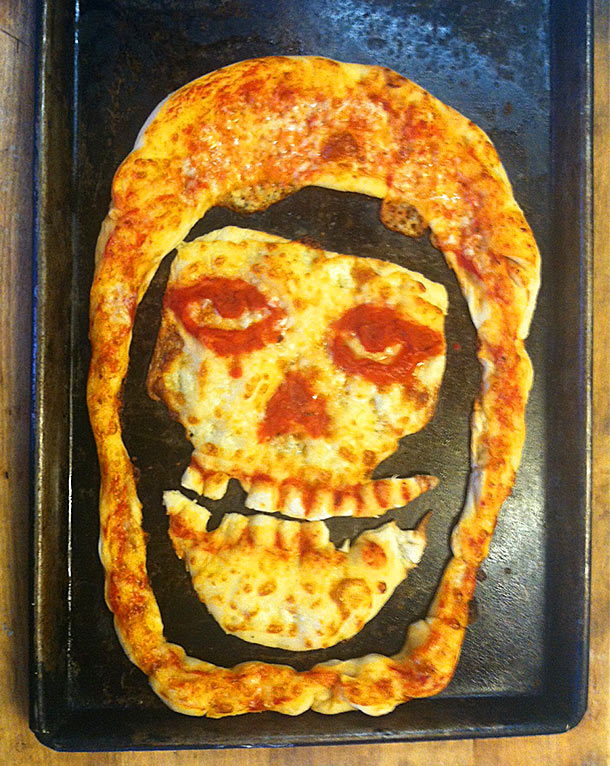 CUT MY PIE IN TWO PIECES! THIS IS MY CLICKBAIT SPORT!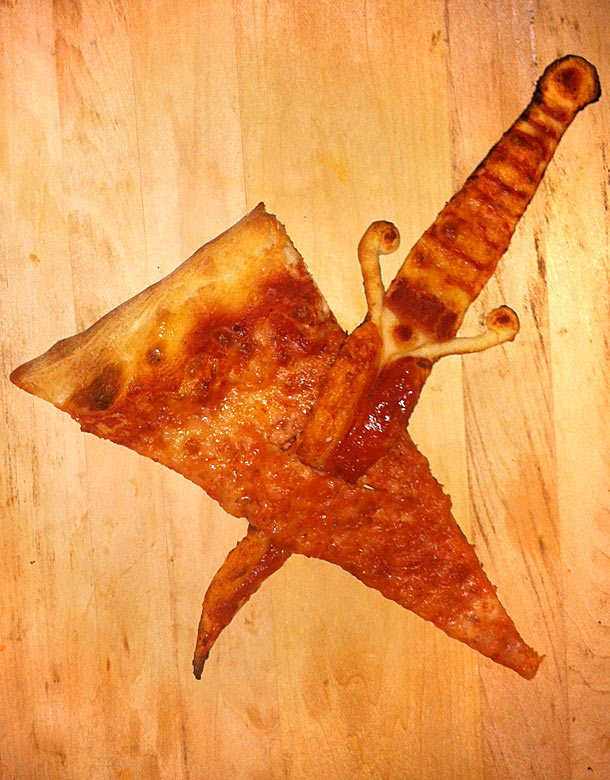 The moral of the story is that lactose intolerance is insane.
Check out more of Sean Somer's wicked pizza art via Thrasher.