Culture
This Podcast Explores Easterndaze, The Music Festival Bringing Eastern Europe To Berlin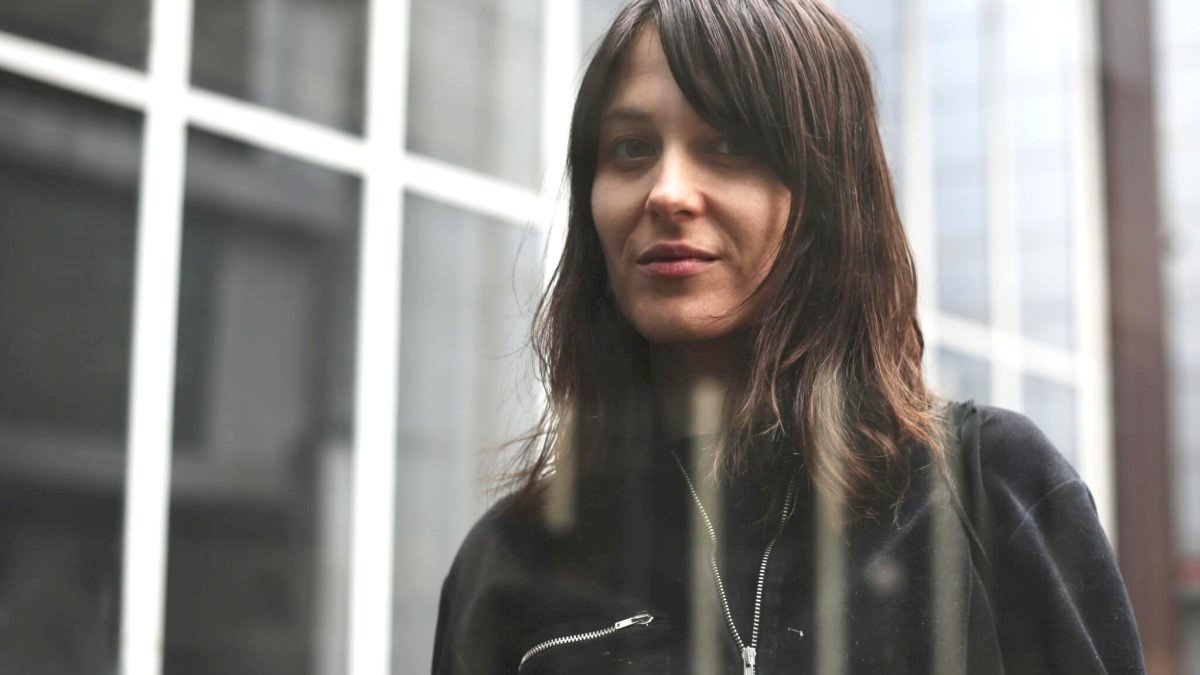 Experimental and DIY undergrounds collide in this unique concert series running across four days in Berlin.
Starting tomorrow, Wednesday, November 28, the genre-defying sounds of the central and eastern European underground will collide with Berlin's own in what might prove to be the most exciting concert series in the Haupstadt this year.
Easterndaze × Berlin: DIY Music Topographies is a four-day festival organized by former Electronic Beats contributor and eastern European music connoisseur Lucia Udvardyova. It takes place in four of Berlin's prominent art and music venues—Arkaoda, Panke, Ohm and Urban Spree—and aims to present the most exciting musical collectives from Eastern Europe by pairing them up with groups from Berlin's diverse DIY scene in the name of collective spirit and a communal ethos.
The collectives involved include Berlin's activist club collective Room 4 Resistance, Warsaw post-club collective Intruder Alert, Budapest noise-techno merchants Exiles and the industrial intensity of Berlin's Total Black.
By loading the content from Mixcloud, you agree to Mixcloud's privacy policy.
Learn more
In a new episode of her ongoing Eastern Daze podcast series, Udvardyova introduces the crews and collectives joining forces for this unique event, speaking with co-curators Natalie Gravenor and Andras G Varga about the political and creative ideas informing the festival and playing a whole host of music that captures the festival's spirit. Listen to it in full and check out the full program—including event links—below.
Easterndaze x Berlin full program:
Wednesday, November 28. LAND 3C, WIDT x Christoph de Babalon present TEYAS @ Panke. 20:00. Free Entry.
Thursday, November 29. Room 4 Resistance x Intruder Alert with DJ OCCULT, Gigsta, Luz, ASTMA (live), B.YHZZ (live), KRY and interior design by NehoTigra @ OHM. 23:00. 8€
Friday, November 30. Total Black x T+U & EXILES with Oil Thief (live), Ciarra Black, Entertainment, FOR. (live) (Farbwechsel / EXILES), Nullius in Verba, Purgate (live), Zanias (Candela Rising / Fleisch) b2b Luna Vassarotti (Instruments of Discipline), Alley Catss (live), Fausto Mercier (live), Juh.sz, Tam.s (live), ooo & MA'AM (live), TELEϟPORT (live) @ Urban Spree. 21:00. 8€.
Saturday, December 1. Care/Of Editions x Muscut with Adam Asnan (live), ST/NE (live), Mike Kitcher, Who Cares), Chillera (live), Bryozone (live), Flaty (Gost Zvuk / aka Wrong Water / AEM Rhythm Cascade, live), Mlin Patz (live), Nikolaienko @ arkaoda. 20:00. 8€.
Read more: Easterndaze's new podcast takes you into the heart of Bratislava's experimental underground