Culture
How A Tiny Club In Suburban LA Banned Laptops And Went Viral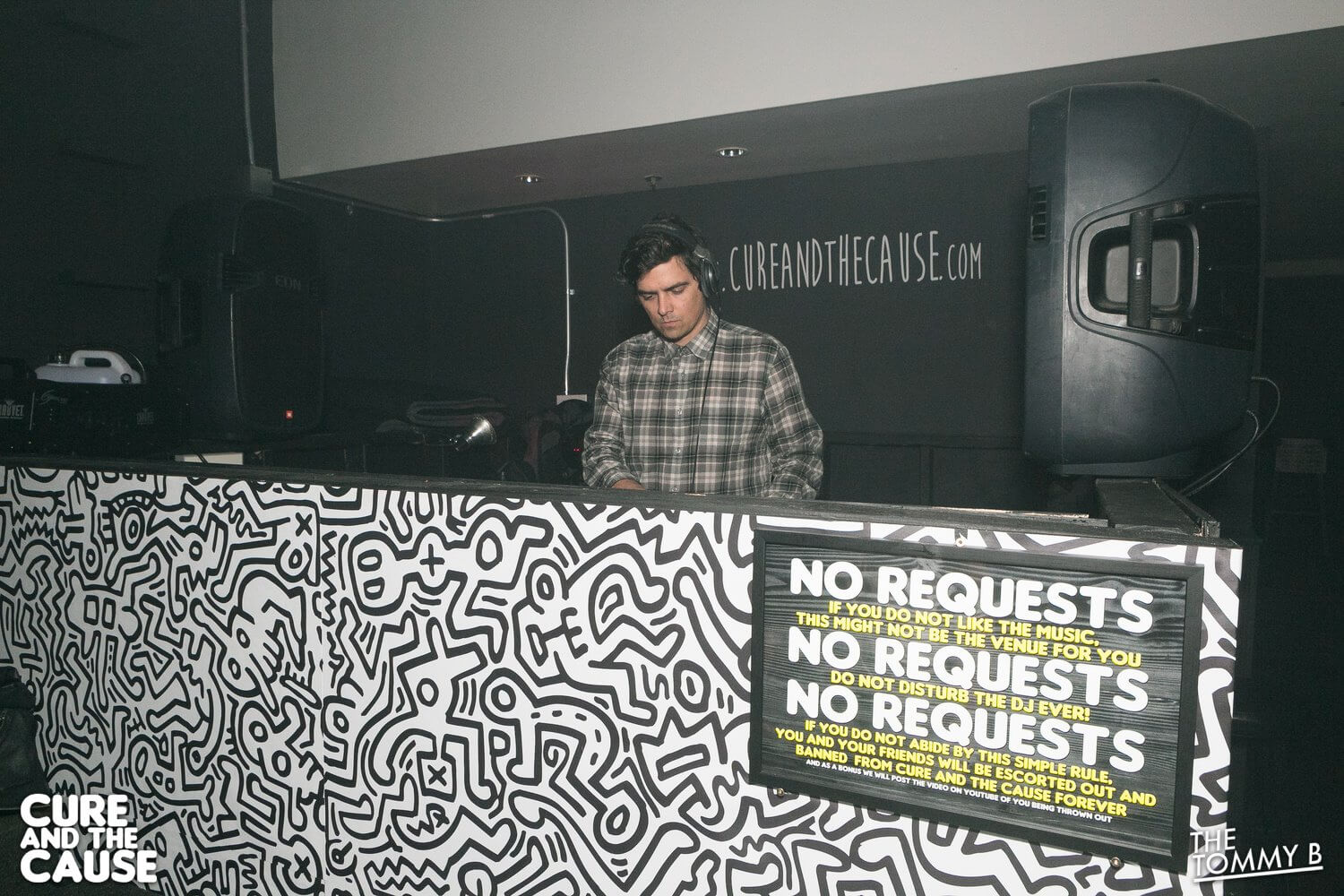 Glendale is hardly Los Angeles' most exciting suburb—as the Airbnb Neighborhoods guide describes it, it's mostly "little league games, half-time snacks and shopping." So if you're a shrewd club entrepreneur who's decided to open a venue there, you'd better come up with a rock-solid PR scheme to get attention—not to mention patrons. This seems to be exactly what Kenny Summit did to boost the notoriety of Cure And The Cause, a small capacity space located on the downtown strip about a block away from an Olive Garden.
Summit, a DJ of tenuous renown with ties to the New York nightlife industry, used his personal Facebook page to post a new rule for his venue: "No more laptops in the DJ booth." This seemingly irrelevant request quickly went viral, with controllerists and vinyl purists alike facing off in a pointless hall of mirrors comprised of think pieces, op-eds, imaginary DJ feuds, interviews and social media screaming matches that all just seem to have served the ultimate purpose of informing more people of Cure And The Cause's existence. In the process we've learned that it offers great deals on "Ooey Gooey Cheeeeeesy Sticks," "Wu-Tang Clams" and buckets of beer.
So why argue about meaningless bullshit like authenticity in DJ culture when you can just cut to the chase and read the menu? GET IN MY BELLY!