Feed/Music
Tone Lab Is A Modular Synthesizer That Ditches Wires For Tiles And Sliders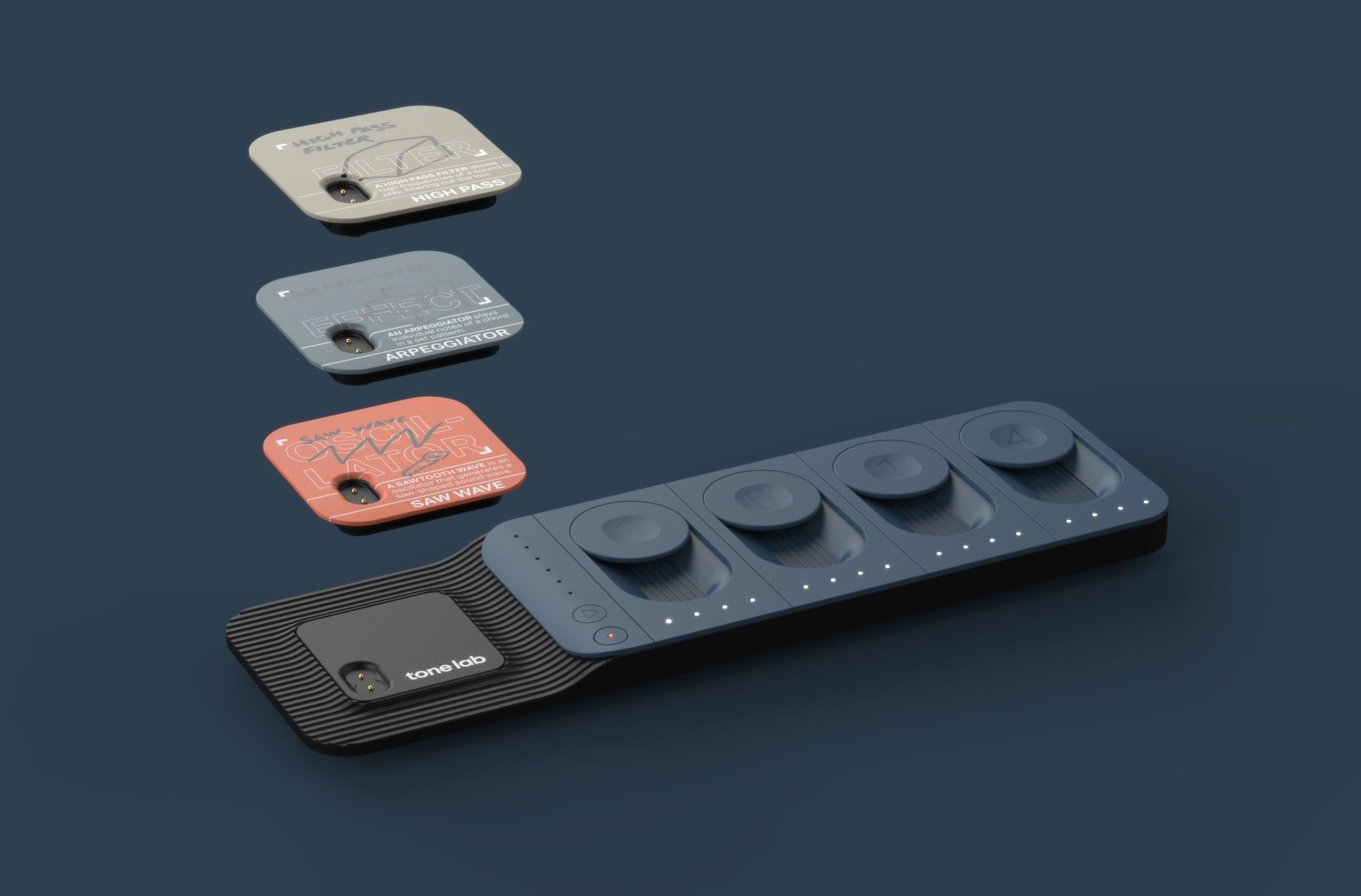 Cable patching might soon become tile stacking. 
Since Buchla and Moog first revolutionized electronic sound production with the first modular synthesizers over half a century ago, we've gotten pretty used to fetishizing great tangles of colorful wires and shiny walls of flashing panels.
That might all be set to change if Tone Lab, a 2018 design exhibition winner, has its way.
Colin Hearon's new instrument is an inventive take on the modular synthesizer format. Its modularity comes in the way of sound units in the shape of tiles. Each tile designates reverb, delay and the arpeggiation of a specific wave form of an oscillator. By stacking them up, users can "patch" the different units together and assign the sliders to different values like chords and scales.
The idea behind this agile instrument is to make the music production process more intuitive without sacrificing any of a DAW's power. At the very least, beginners will get immediate gratification in learning how the principles of synthesis work. Watch the video above to learn more about Tone Lab and get all the details about its design and production here.
Read more: This app turns your iPad into a '70s modular synth monster