Feed/News
Tune In To The Live Stream Of Pleasurekraft's Set At TEB Austria's Mountain Rave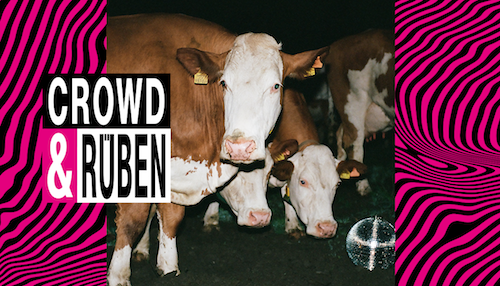 Watch the American duo's set from our Crowd & Rüben party this weekend.

Earlier this week, we announced Telekom Electronic Beats Austria's next Crowd & Rüben party, which is taking place at the top of Pyramidenkogel mountain in Carinthia, Austria this Saturday, July 28. If you can't make it to party, the headlining set from Pleasurekraft will be live streamed on TEB Austria's website as well as on our and T-Mobile Austria's Facebook pages, starting at 20:00.
Topping the bill is Drumcode-affiliated American techno duo Pleasurekraft, and support comes by way of Austrian Apparel and Crazy Sonic, plus local DJs E.Royal, Mottl and Robert Stahl. Scroll down for a full timetable for the event.
Want to join the party? All you have to do is register here, then meet us in Carinthia at 15:00.
20: 00-22: 00 Pleasurekraft
19: 00-20: 00 Austrian Apparel Live
18: 00-19: 00 Crazy Sonic
17: 00-18: 00 E.Royal
15: 00-17: 00 Mottl b2b Robert Stahl