Music
Unreleased David Bowie LP To Be Included In New Box Set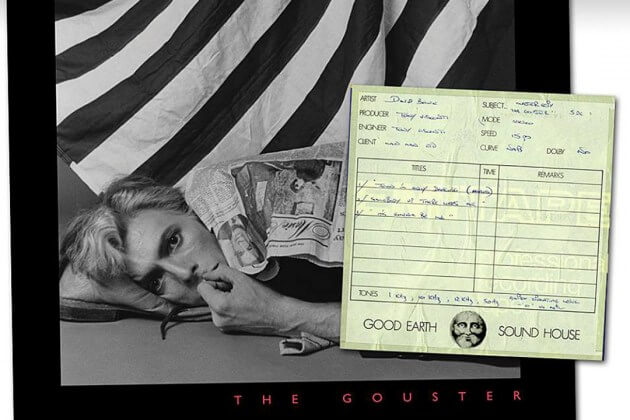 Somebody up there likes us, and we think it might be the ghost of David Bowie.
For someone who's been dead for months, David Bowie has been surprisingly active lately. Though the pop star has left this mortal plane, the lingering specter of his artistic aura—seemingly unleashed via his final album Blackstar—has been busy ensuring we remember that Bowie was indeed, at one time, a pretty great guy.
The latest action by this enigmatic presence is the release of a new boxset called Who Can I Be Now? (1974-1976). Now you may ask yourself, "Why Should I Care?" And we'll tell you: The reason you should care is because this boxset comes with a whole, previously unreleased album called The Gouster. Clocking in at seven cuts, the album is actually what eventually became the defining record of his "plastic soul" years, Young Americans.
No full release date for the box set has been announced, however, you can read the tracklist for The Gouster below. For more Bowie, check out this rare footage of him performing live in 1976. You are aware the man is dead, right? If not, read Mark Reeder—Factory Records' '80s Berlin correspondent—on how Bowie inspired his own move to Berlin.
Tracklist
1. "John, I'm Only Dancing (Again)"
2. "Somebody Up There Likes Me "
3. "It's Gonna Be Me"
4. "Who Can I Be Now?"
5. "Can You Hear Me"
6. "Young Americans"
7. "Right"
(Via Pitchfork)