Feed/Music
This Video Takes You Inside Nils Frahm's Jaw-Droppingly Beautiful Studio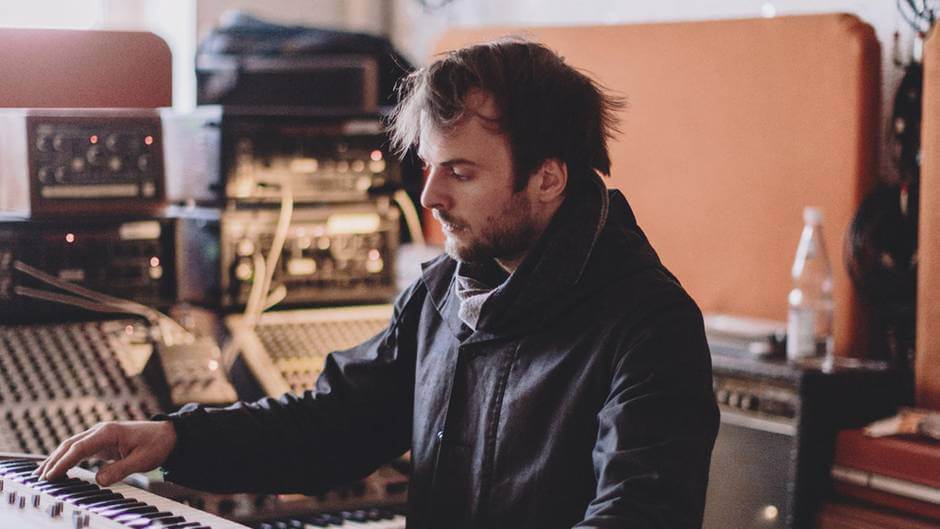 The Funkhaus-based space is one of Berlin's most amazing musical retreats.
Over the last few years, German musician Nils Frahm has been at the forefront of updating classical sound palettes and techniques into modern musical settings. Frahm creates an ensemble using various keyed instruments, including Juno synthesizers and mellotrons, alongside other pieces of odd gear like reel-to-reel tapes and oscillators. His music brims with sophisticated musicianship while paying reverence to sonic inventions in electronic music that have appeared over the past 50 years.
Needless to say, a day in the studio with Nils is an experience in itself. Currently housed in the legendary musical setting of Funkhaus in Berlin's east, Frahm's studio is a feat of musical ideas and engineering. Organs, pianos (grand and toy alike!) and harmoniums connect with oscillators, polysynths and Rolands for one of the most impressive studio setups around.
The musician invited Vinyl Factory into the wood-paneled gear heaven to discuss the recording of his new album and how the studio has been a labor of love over many years. It's the perfect insight into the pre-planning and intuition that goes into making one of Frahm's remarkable records. Watch it in full below.
Read more: Hear the musicians discovering new frontiers in modern classical music