Feed/Culture
These Videos Of Pop Songs Played In Abandoned Malls Are Perfectly Strange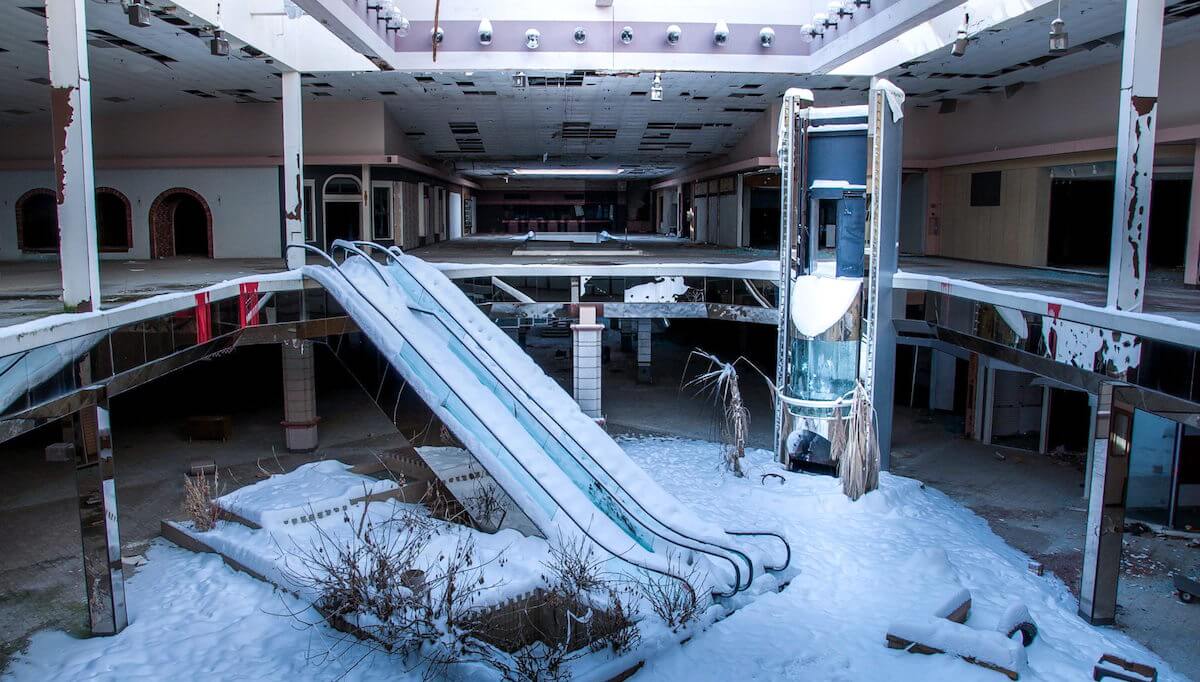 This is disembodied, re-contextualized pop.
One's perception of music is often heavily influenced by one's surroundings while they're listening to it. So for instance, nothing beats hearing your favorite track in a club at the perfect moment. But the flip side is that a song you enjoy could become saddled with a negative association just because you heard it in the wrong place at the wrong time.
YouTuber Cecil strikes a perfect balance between familiarity and ambiguity by broadcasting famous pop songs in empty shopping malls. So while the tunes conjure friendly images of shops filled with people and churning with energy, the lack of humanity turns them into something strangely uncanny. The result strikes an odd emotional chord somewhere between nostalgia and apprehension, the lifeless reverb turning the comfort of familiarity into something unsettling yet alluring.
Check out some of the videos below and more over at Dangerous Minds.
Read more: This YouTube channel combines relaxing nature footage with chill dub techno