Tech
The Vintage Synthesizer Museum Will Make You Drool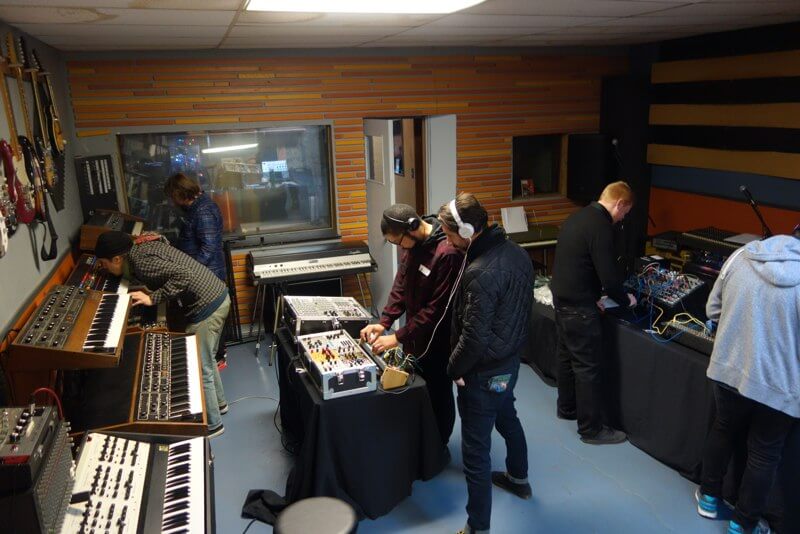 Get up close and personal with every synthesizer you've ever wanted to play.
It's no secret that analog synths are back in vogue. But for the average bedroom producer or electronic music fan, getting access to the great vintage synths of yesteryear makes for a pretty expensive obsession. Luckily the Vintage Synthesizer Museum allows you to enjoy all the benefits of analog fetishism at a fraction of the expense.
According to its website, it's located in Emeryville, California and provides "a unique space to experience, record, and learn about vintage analog synthesizers…as well as a generous array of vintage drum machines, effects, amplifiers, and recording tools." For $30 an hour, you get over 40 of different vintage synthesizers at your disposal, including the Minimoog Model D, the ARP 2600 or the Buchla Music Easel.
It's such an impressive artillery of gear that some of analog synthesis' great contemporary practitioners, such as Kaitlyn Aurelia Smith, have visited the VSM to use it's wares. Learn more about the museum here, and watch a insider's tour of its offerings below.
Read more: Watch a 360-degree video from inside Roland's Japanese synth museum