Music
Watch A Mesmerizingly Psychedelic Video For Björk's New Track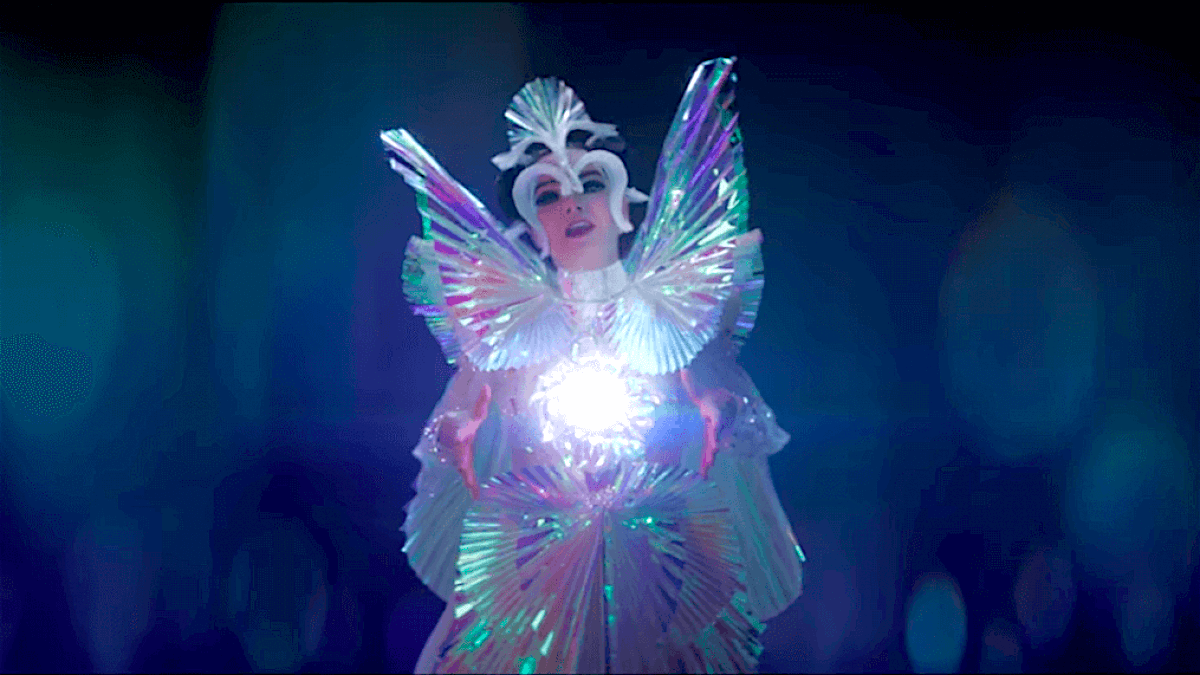 Luminous colour, morphing orbs and androgynous spirits make the Andrew Tomas Huang-directed video an unforgettable piece of art.
Late last week, we finally heard the first fragments of what to expect from Björk's upcoming new album when she released the atmospheric song, "The Gate". Now, the Icelandic avant-garde songstress has followed up with a stunning new music video.
"The Gate" video channels the song's introspective but strangely emotionally detached quality perfectly. Andrew Huang—who previously worked with Björk on the "Stonemilker" 360 degree panoramic video—returns to film a strange cinematic environment that seems abstracted from space and time. Björk, clothed in a luminous gown, interacts with a shapeshifting orb that draws her into a strange cosmic choreography with another figure inhabiting the space.
Huang has spoken about the video as the first video rendering of Björk's concept of utopia,  "a prismatic portal channeled between the chests of two lovers. Not lovers in the quotidian romantic sense, but in a broader cosmological way. As a throughway into Bjork's new album, 'The Gate' is a declaration of hope sung by a woman refracted and re-formed into a luminous whole."
The album is expected to be released in November and follows from the artist's 2015 effort, Vulnicura. Watch the video in full below.
Read more: "Pythagoras saw the cosmos similarly"—Björk in conversation with Hans Ulrich Obrist