Culture
Watch A Video Of Soviet Russia's Weird Answer To '80s New Wave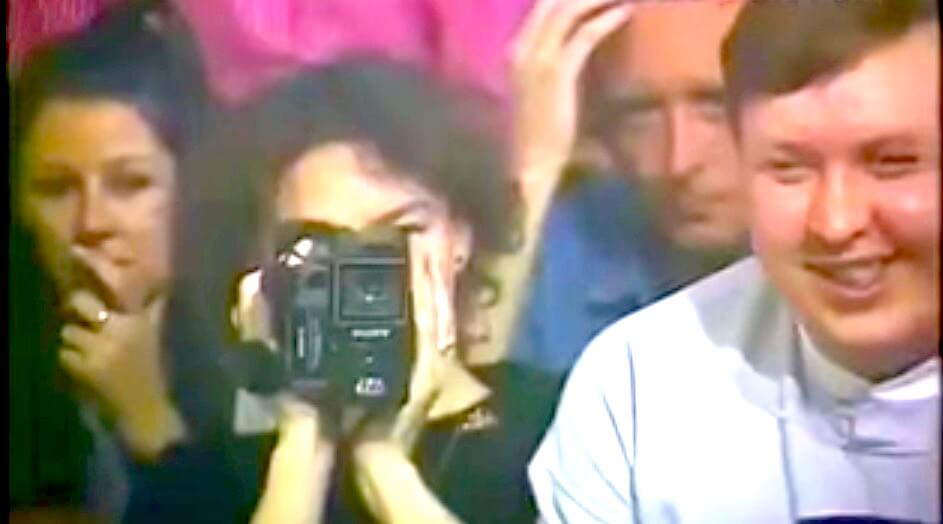 Seriously cool synth punk from beyond the Iron Curtain.
There have been some pretty bizarre punk and new wave bands over time, but we doubt few come close to Zvuki Mu and this rare clip from 1987. The absurdist art-rock band, which translates to "Sounds of Mu", was fronted by Pyotr Mamonov, a university dropout and occasional lift technician whose level of drunkeness at early performances was described by friends as at a "Moscow championship level."
Mamonov lived by his punk principles: he had frequent encounters with the police and his lyrics always pushed shock to its extremes. In "Grey Pigeon", he describes himself as a grey pigeon with an easily breakable neck that eats from rubbish dumps, drinks from puddles and is dirty and thin. Throw in some spectacular dance moves and classic shots of a bewildered crowd, and you have yourself a very engrossing video. Check it out below.
Read more: Listen to a mix of obscure female-fronted wave music
(Via Boing Boing)