Tech
Watch Clipping Go In At The Moog Sound Lab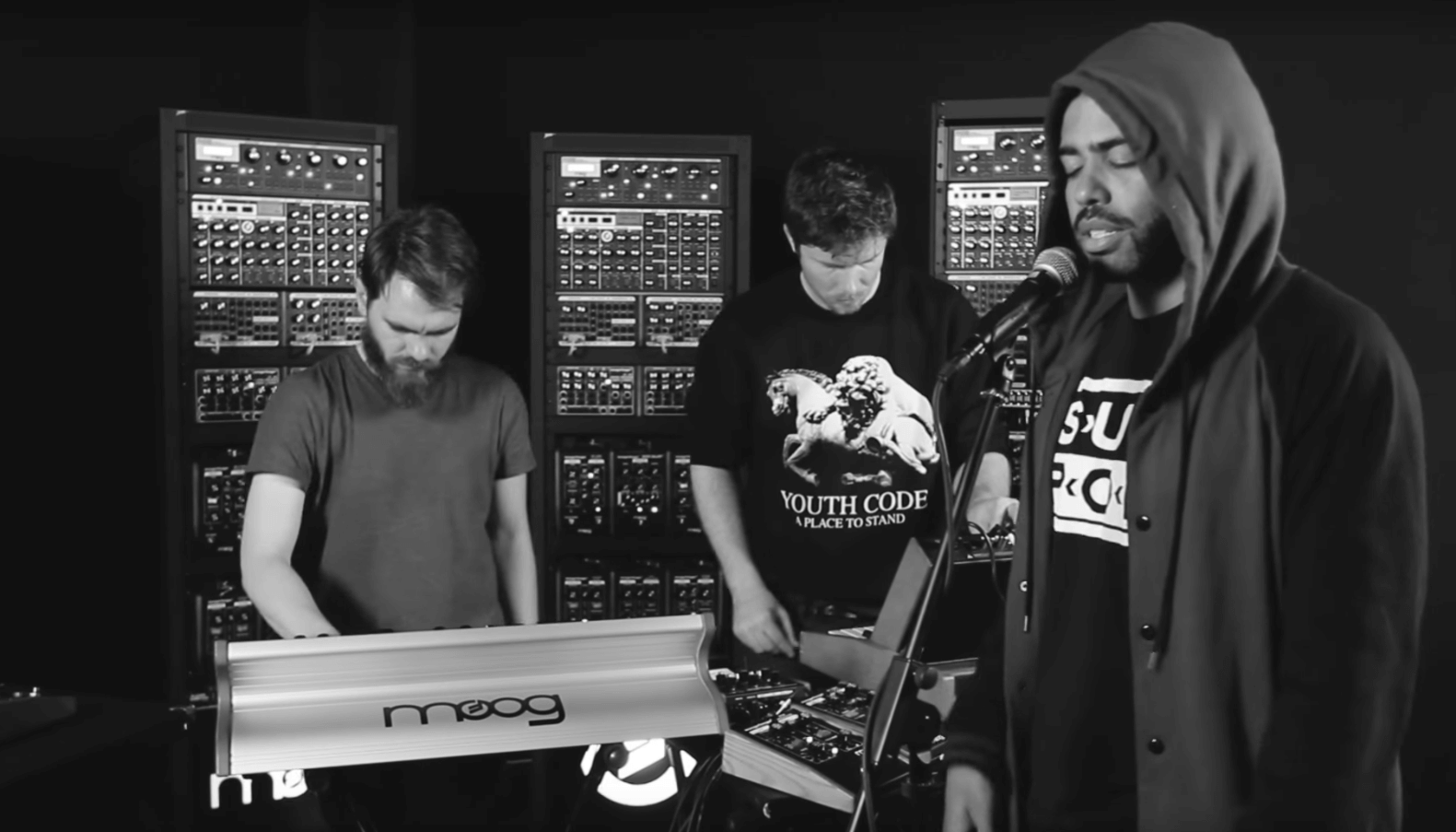 The heavy-hitting trio bring their trademark avant-garde hip-hop into the land of Moog for a booming live version of "Taking Off".
Clipping.'s reputation for weirdness has made them one of our favorite hip-hop groups of the modern era—not that it's easy to pigeonhole them into one genre. With a penchant for twisting discordance and high-pitched frequencies into beats and turning Whitehouse samples into dance floor madness, they've firmly wriggled their way into our hearts and ears. On top of all that, vocalist MC Daveed Diggs is also the star of the Broadway mega-smash Hamilton; it's cool to be a weirdo in 2016.
Below, watch Diggs and band members William Hutson and Jonathan Snipes (of the equally amazing and much-missed Captain Ahab) take over the Moog Sound Lab for a killer live rendition of 2014's "Taking Off". It's a pleasure to watch performed on these beautiful machines. Love that Youth Code shirt, too.
(Via Synthtopia)