News
Watch Berghain Say "Nein" To Conan O'Brien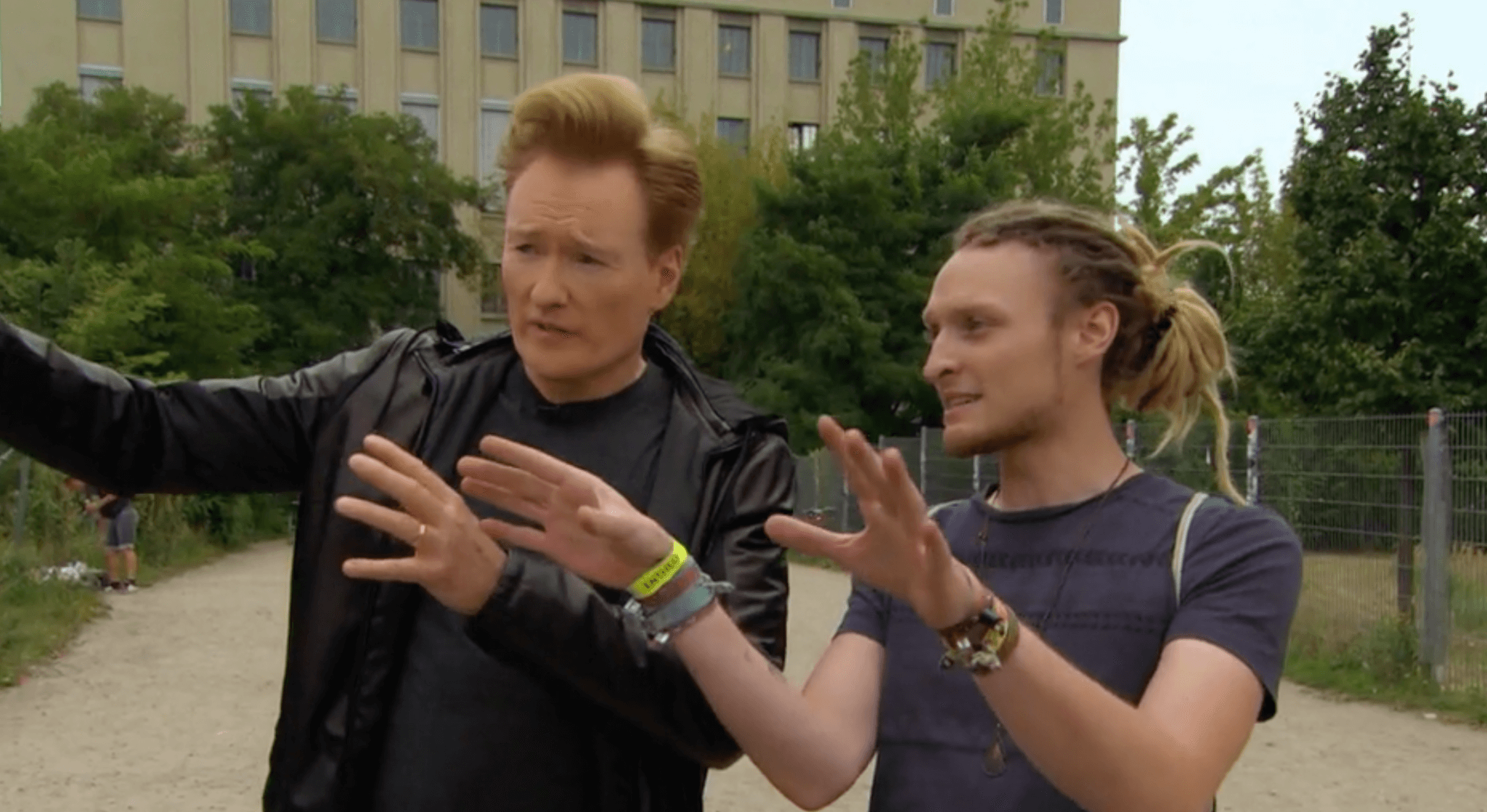 Berghain has now been reduced to a bit on a mainstream American comedian's late-night talk show—again.
We've known this clip of Conan O'Brien trying to get into Berghain was coming since September, when The Black Madonna posted furiously about Conan O'Brien's appearance in front of the famous Berlin nightclub. But it's possibly even more cringeworthy and, frankly, unfunny than we thought it would be. The talk show host arrived decked out in black to interview passers-by about the likelihood that the bouncers would allow him entry into "the most exclusive and coolest club in all of Europe." But as soon as he starts to walk towards the club, a man who seems to be a bouncer stops him and asks him to leave—and even threatens to call the police.
Although we're not butthurt at the mere thought of a bozo trolling the techno Goliath, we have to say: this one was a little sloppy.
Watch the video here.
Read More: Claire Danes explains Berghain to Ellen DeGeneres
Face The Berghain doormen in virtual reality