Culture
Watch A Documentary About The Strange Ballet Performed Inside Berghain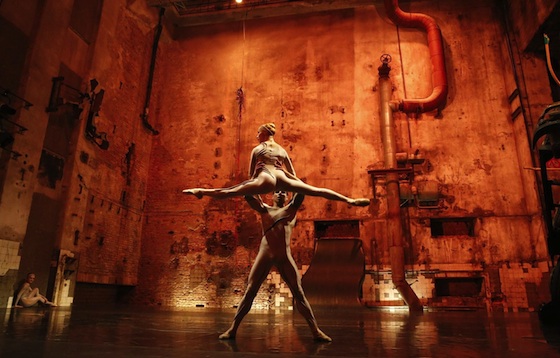 Techno ballet from Berlin's most infamous club.
Over the years, Berghain has not only been one of the world's spiritual homes for techno devotees; it's also been instrumental in bringing techno culture closer to the world of high art. From the celebrated art that adorns its walls to its ever-changing range of eye-catching flyers, Berghain has factored techno's performative and artistic potential into its mission statement from the start.
There's no better example of Berghain's status as an institution nestled between art and music than 2013's Masse, a crossover production that brought Henrik Schwarz, Marcel Dettmann and Innervisions co-founder Frank Wiedemann together with the Staatsballett Berlin and painter Norbert Bisky.
Taking over Berghain's cavernous Halle, the worlds of dance, music and visual art collided to form a spectacular Gesamtkunstwerk. Luckily, the German television program 3sat documented the entire process, from preparation to final execution, which is now available as a documentary by Nicola Graef. To look inside one of Berlin's most important cultural spaces from the comfort of your computer, check out the video here.
Read more: See/hear legendary photographer Wolfgang Tillmans' visual rave album