Music
Watch Moderat's Stunning Live Rendition Of "Bad Kingdom"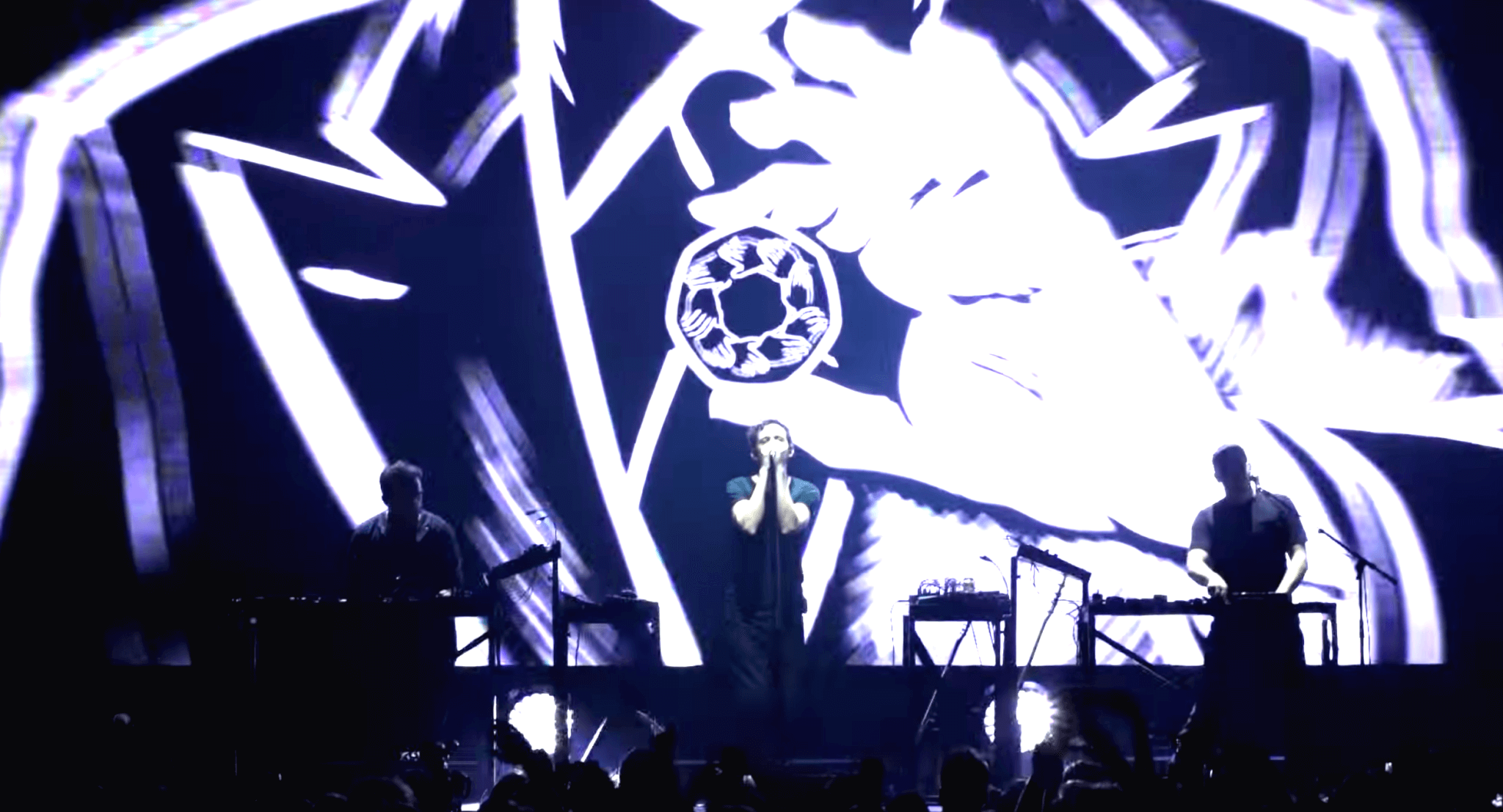 The techno-pop trio have just released a 15-track LP titled Live.
The Moderat live experience is definitely one to behold, as it fuses the precision and emotional force of their audio productions with immersive visuals. Last week the trio bottled this energy into a new record, Live, by collecting live versions of tracks from the three albums they've released since 2009, all of which were recorded at the same Berlin show EB.tv caught on camera earlier this year. To give listeners an insight into what to expect from the live experience, the group have unveiled live footage of them performing "Bad Kingdom".
EB.tv also published 20 minutes of footage from the Berlin shows where Moderat recorded the Live album, which you can see below. And you can get a behind-the-scenes look at the Modeselektor tour experience via their EB.tv Backstage Tristesse video.
Tracklist
01. Intro
02. Ghostmother
03. A New Error
04. Intruder
05. Bad Kingdom
06. Damage Done
07. Animal Trails
08. Reminder
09. Eating Hooks
10. Eating Hooks (Siriusmo Remix)
11. Rusty Nails
12. The Fool
13. Last Time
14. No. 22
15. Live (Non-Stop Live Concert)
Read More: Our interview with Moderat about their last album, III