Music
Watch Nina Kraviz's Epic Techno Set From Time Warp 2018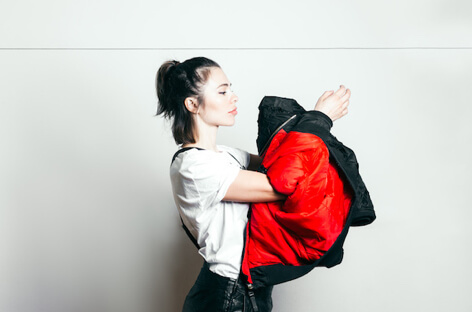 The Russian techno mainstay put it down in Mannheim.
From becoming a label owner to hosting her own BBC Essential Mix, Nina Kraviz's last few years have seen the already popular DJ and producer ascend to underground dance music's highest tier. Though she can be a polarizing figure—just take a look at the trolls who will probably leave misogynistic comments below this post on Facebook, never forget one thing: the reason she's popular is because she really knows how to work a techno dance floor. Case in point is her set from this year's edition of the Time Warp festival in Mannheim, Germany, which you can now watch in full courtesy of ARTE.
During her two-hour set, Kraviz mixes dark, atmospheric techno with menacing acid and seismic bass cuts. Never afraid to throw any genre or format into the mix—especially if it involves a bit of '90s rave or trance flair—she proves why she sits atop such a pedestal: no matter the size of the room, she refuses to play it safe. You're getting the full Nina Kraviz experience no matter what.
Watch the set above, and be sure to check out our feature with the Russian techno mainstay on our YouTube channel below.
Read more: 10 artists from Russia's techno renaissance that you should definitely pay attention to