Music
This Video Tells The Story Of An Underrated '90s Techno Classic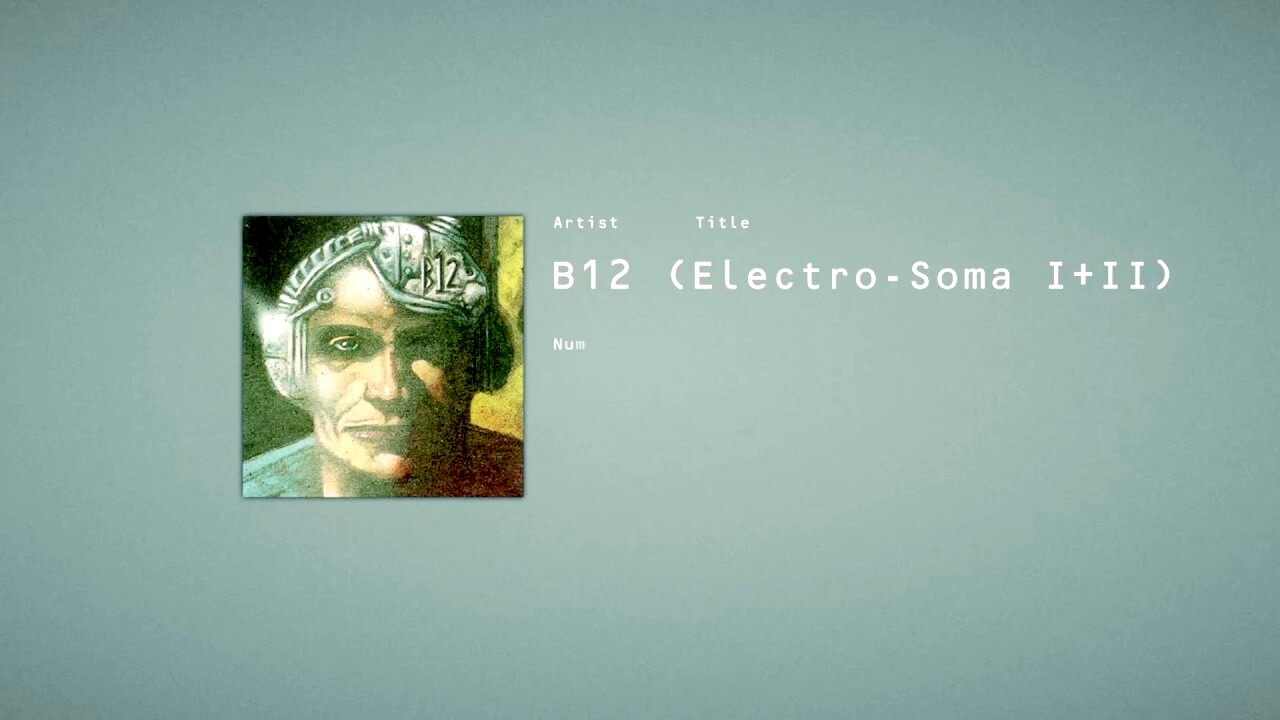 No techno collection is complete without B12's seminal Electro-Soma on the shelf. 
The early '90s era of techno in the UK was marked by one of those scarcely believable bursts of creativity and inspiration. As Detroit techno's indelible mark on music started to filter into the UK, musicians like Baby Ford, Kirk Degiorgio and of course Aphex Twin and A Guy Called Gerald started adopting the Motor City's sophisticated language of electronic futurism, and re-routed it through their own musical histories of hardcore, rave and dub.
Eventually, these mind-boggingly inventive and diverse experiments culminated in a compilation that was so influential, it single-handedly birthed a style of music: Warp's Artificial Intelligence. As we have previously written about the album, it's determinately anti-club attitude—the album visually encouraged you to listen to it in full at home—was an exercise in celebrating electronic music's compositional craft and intelligence. Yes, techno, could be intelligent, and it was for your mind to dance to, too.
But years before that record, two producers Mike Golding and Steve Rutter had already been fiercely pushing the new UK sound through their label B12. Two of their tracks, credited to Musicology, ended up on Artificial Intelligence. Soon after, Rob Mitchell from Warp tapped them up for an album that collected tracks by Rutter and Golding released between 1991 and 1993 as Musicology, Redcell and 2001. The result was Electro-Soma, an album that hasn't lost any of its beauty, sophistication and groove 25 years on.
To celebrate the 25 year anniversary of the album's release, Warp has released a double LP reissue, alongside a banging collection of new old B12 tracks.
And if you ever wanted to know how this brilliant album was made, now's your chance. Golding and Rutter recently sat down with Resident Advisor (who recently reviewed the record) to discuss how Electro-Soma and their association with the Artificial Intelligence family came to be. You can watch the video in full below. Scroll down further to listen to "Telefone 529", which featured on both the compilation and on Electro-Soma.
Read more: Watch Aphex Twin, Autechre and more in a rare 1994 video