Win A Photo From Our Bryan Ferry Exhibition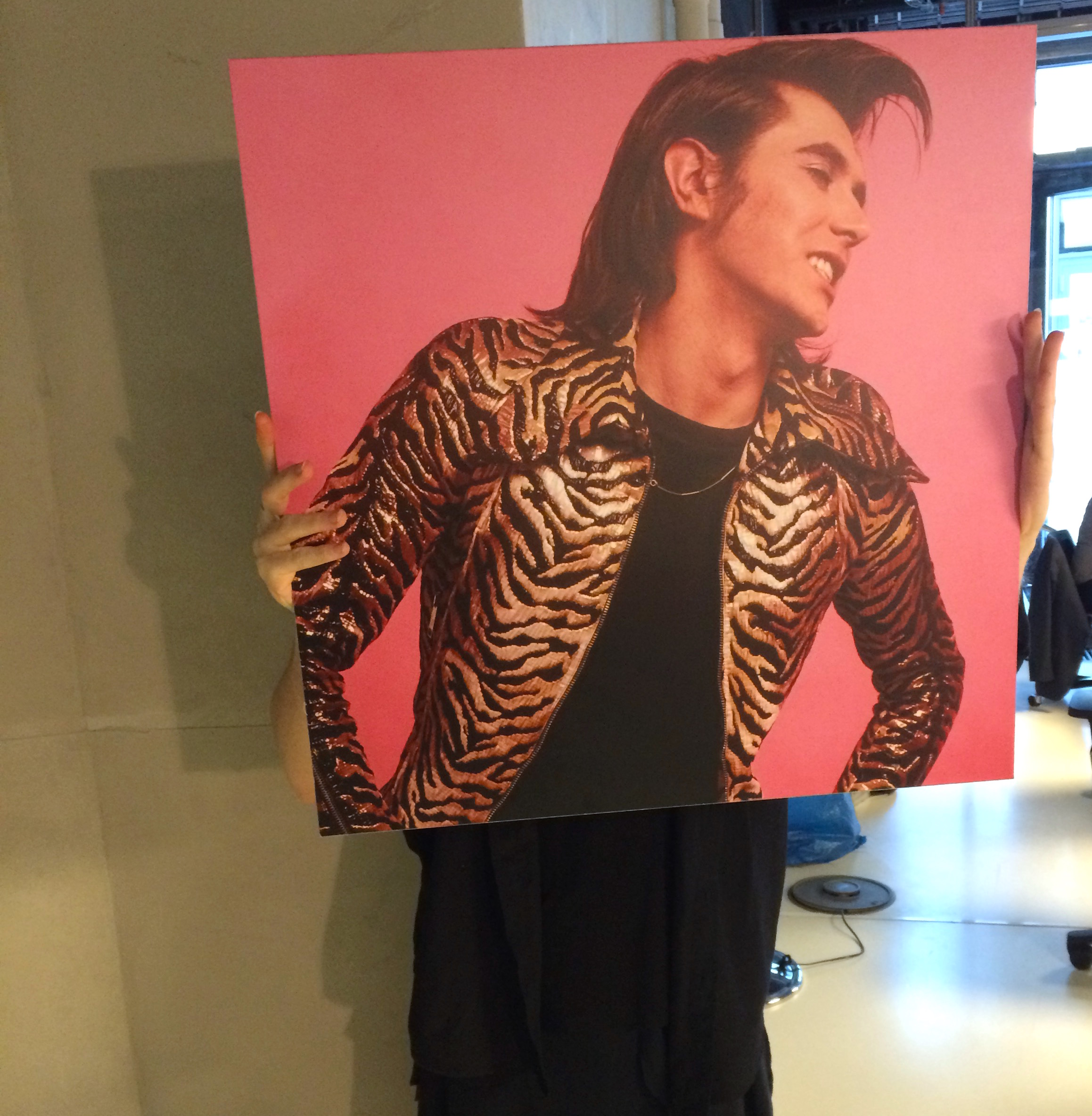 Last Friday, the legendary Bryan Ferry performed an an incredible live show at Berlin's Tempodrom—then celebrated his 70th birthday the day after like a baller. To honor the man and the music he's given us over so many years, we're giving away something special.
Back in 2011, EB hosted an exhibition of curated Ferry photographs and footage from his career. A few of those photos are still floating around our office, including the classic Roxy Music-era 'Re-make/Re-model' tiger skin jacket look on the right. This slice of sleazy class can be all yours—simply share this link PUBLICLY on Facebook or Twitter with the hashtag #EBFerry. The winner will be contacted directly—good luck, Ferry fans!