News
It Worked For Fabric: Golden Pudel Asks London For Money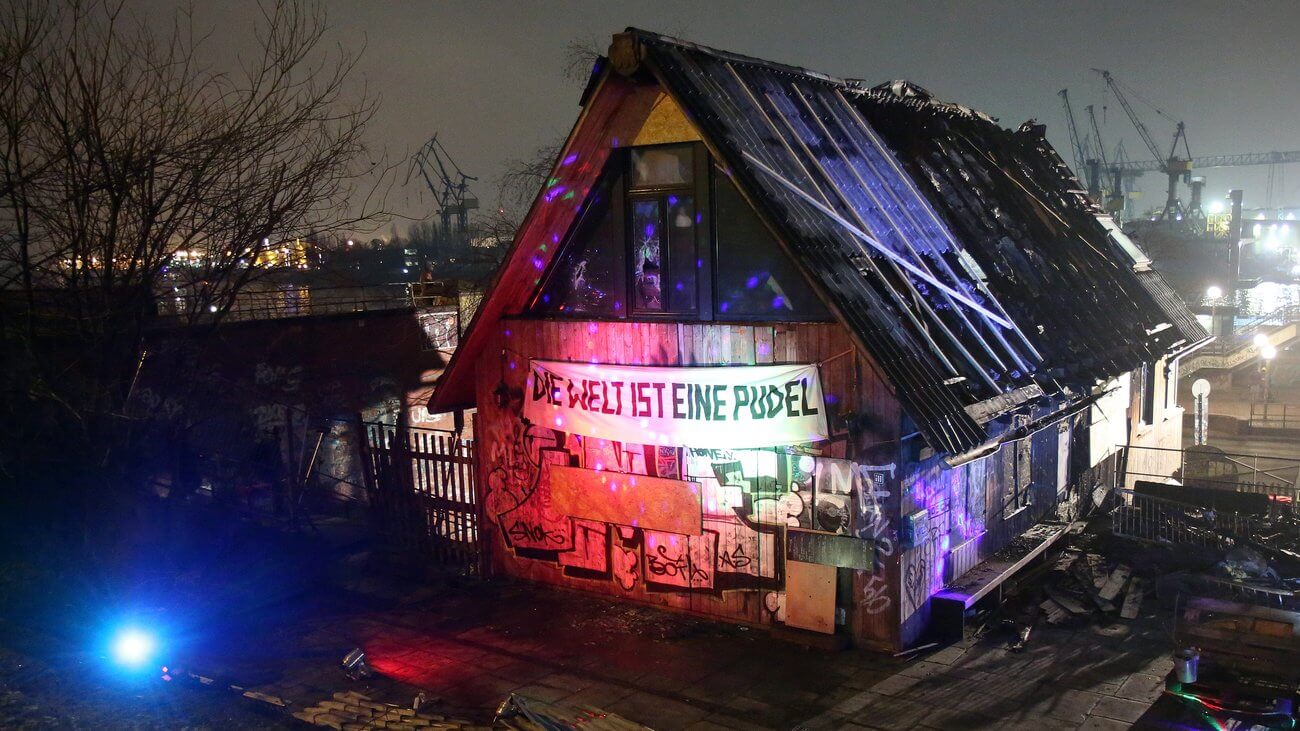 Golden Pudel launched a fundraiser, which includes two events in England in February, to help pay for the repairs before the club reopens.
The past year has been a wild ride for Germany's most beloved punk stronghold Golden Pudel. In early 2016 news broke that financial disputes between the owners would result in the building's foreclosure, which was followed within weeks by a fire that nearly destroyed the premises. In July a notice appeared on the club's Facebook that reported a foundation had stepped in to save the property, so the club would be able to re-open.
But the front has been quiet since then—until late last week, when the announcement of a forthcoming pair of club nights with Pudel resident DJs had been scheduled to raise funds to help cover the extensive costs of repairing the space. Somewhat oddly, both events will take place in England—one is scheduled in London on February 11 and the other will be in Manchester the following night—but perhaps what worked for the English megaclub fabric will work for a shabby wooden hut in Hamburg.
If you can't make it to the events, you can still pitch in by donating to the cause here.
Read more: The Golden Pudel is on our list of the 10 best clubs that closed in 2016
(Via Quietus)