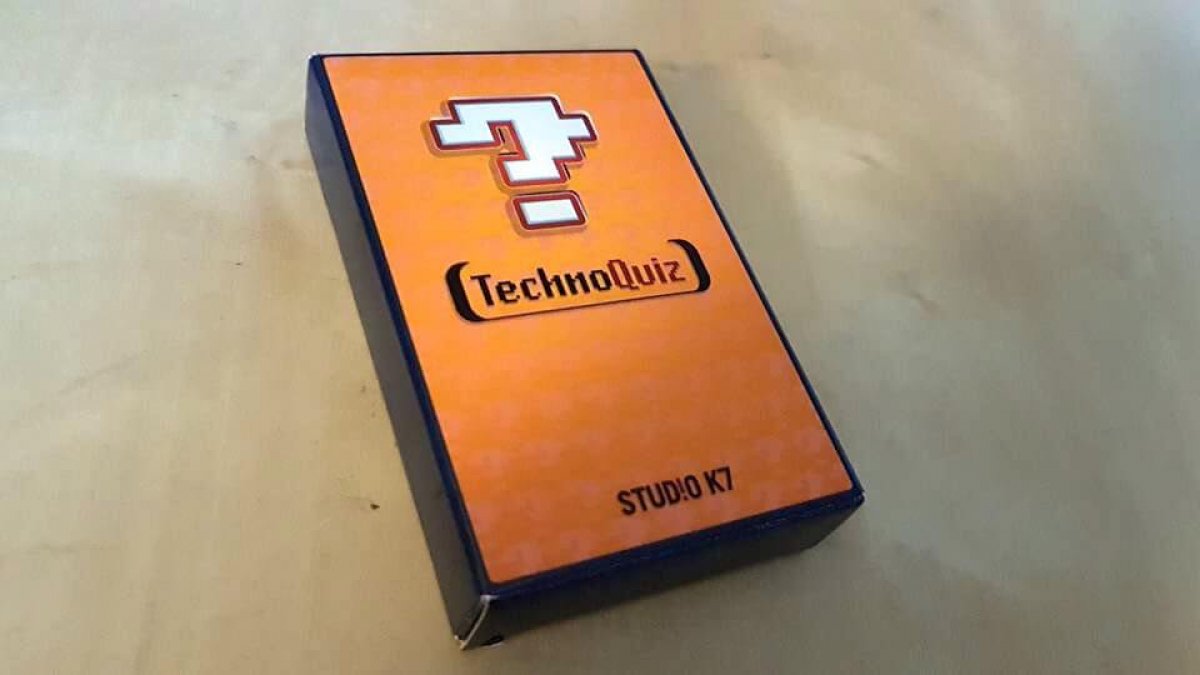 Culture
This Card Game Tests How Much You Know About '90s Techno
Take a trip back to 1996 with this recently unearthed card game by Studio !K7. 
You might know the difference between Ben Klock and Marcel Dettmann, but how much do you know about '90s techno? A reader recently turned us on to a cool card game called TechnoQuiz published by Studio !K7 in 1996.
The game is a simple quiz-style format in which players answer questions to accumulate cards. Each card has questions with five levels of difficulty that range from the relatively simple "What is BPM?" to the comparatively subjective "Who owns the most famous dread-locks on the scene?"
To be completely honest, we're not sure if this game would be fun to play in 2017. It works a lot better as a curious time capsule from a very different moment in club culture history. Scroll on to see some pictures. For more info, visit Technohistory.org's Facebook page, which is where the images are currently hosted.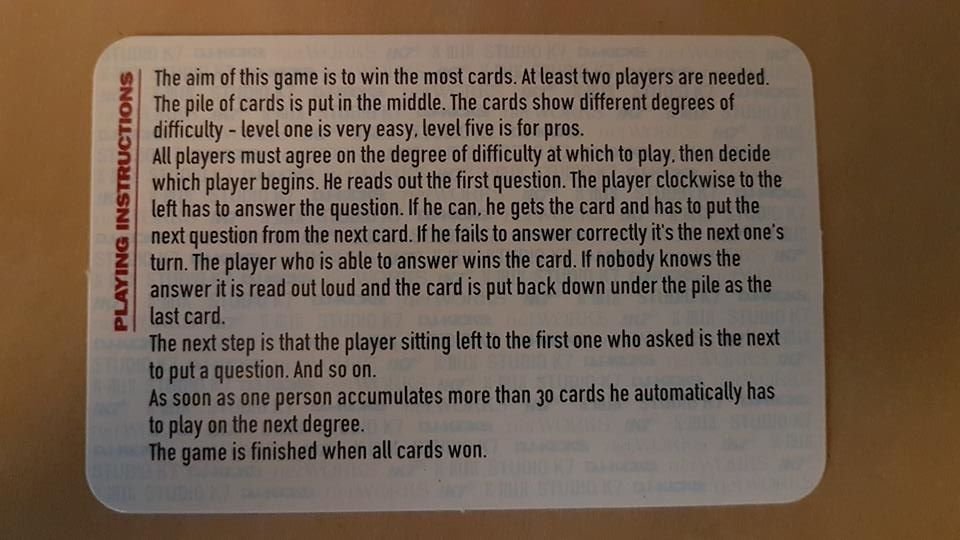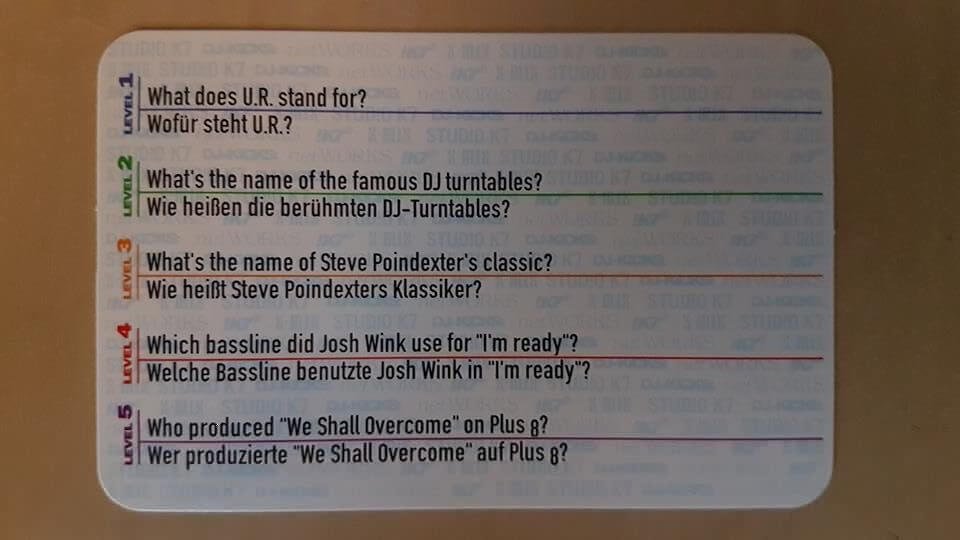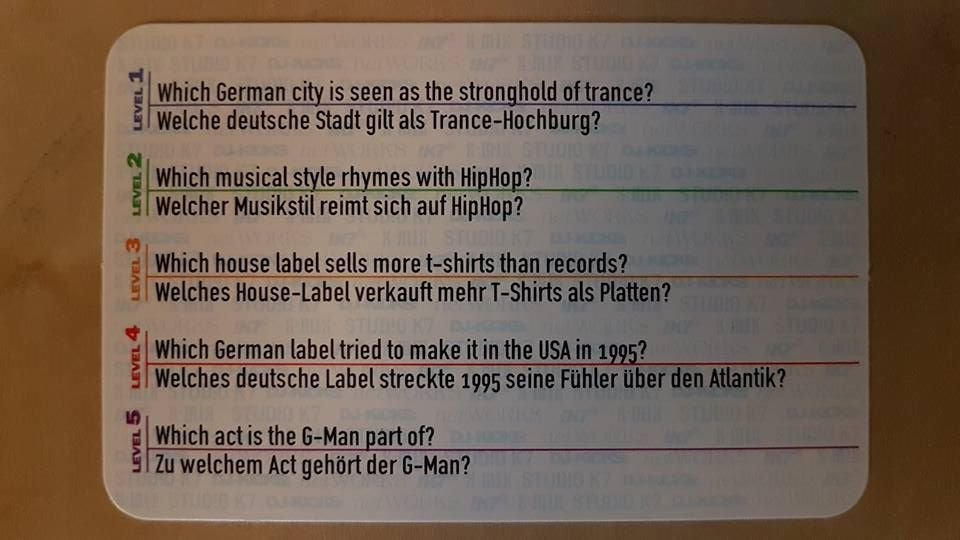 Read more: Enter Berlin's early '90s techno clubs with this new book
Published on 14:12 Berlin time