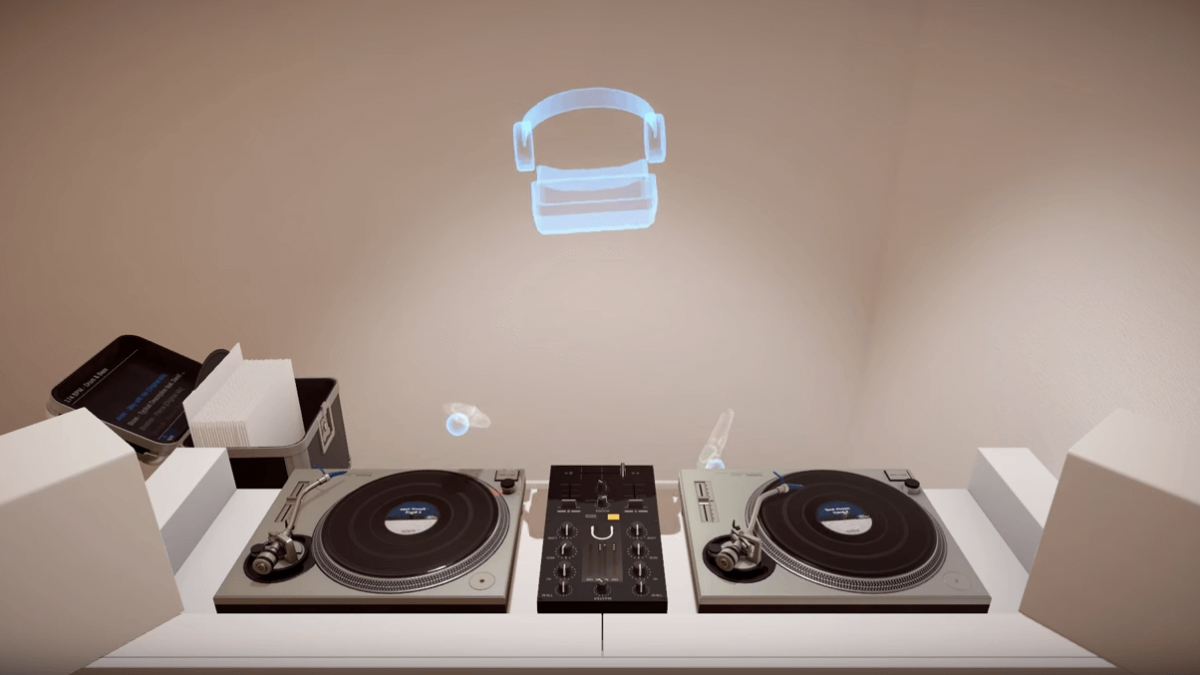 Tech
Learn To Mix Vinyl With This Virtual Reality DJing Game
Vinyl Reality mixes hi-tech gaming with old-school vinyl flavor. 
Don't find spinning vinyl entertaining enough in real life? Well now you can test your mixing skills in the virtual reality domain with a new game developed by Berlin-based software company EntroPi games. Vinyl Reality is the first DJ mixing application that accurately recreates a traditional DJ setup in VR.
All you have to do is load your personal music collection into the interface (that's right, they're not real records) and get mixing using two virtual turntables and a two-channel mixer. If you're not blessed with two Technics but have a VR headset instead, Vinyl Reality gives the beginner the basic tools to get working on the mechanics of a proper DJ set.
The game was developed in consultation with professional DJs and offers two turntables developed to offer realistic functionality and physical responses. You can browse your audio tracks in a virtual record case and even cue previewed channels using a "unique virtual headphones system." Once you've finished your mix, you can record and export your quasi-vinyl-only mixes to a digital recording. Check out how it works in the trailer below and download it on Steam now.
Read more: Take a peak inside LCD Soundsystem's immersive new virtual reality party
Published on 13:06 Berlin time