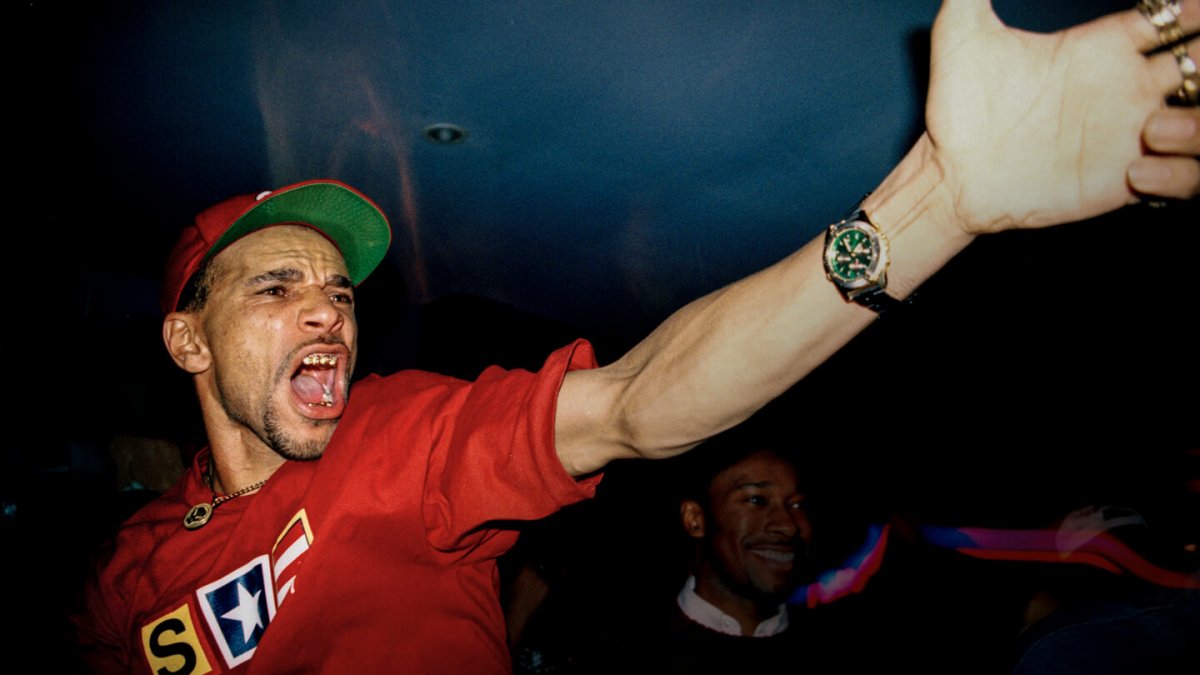 Music
Listen To Burial's Remix Of A '95 Rave Anthem From Goldie
You'll definitely want to stop by Record Store Day to grab this. 
Earlier this month, legendary UK jungle producer Goldie announced he would be winding back the clock with two new reconstructions of his 1995 classic "Inner City Life". The Metalheadz Record Store Day special features a new "2017 Rebuild" by Goldie himself, plus a remix from the one and only Burial.
A day before the vinyl release, you can now hear what Burial has crafted from the much-loved tune. Twisted digital glitches and atmospheres surround the track's haunting melody, propulsive drum programming and anthemic vocals—until Burial switches it all up for a blissful run-out. Goldie has already warned that the remix is not for the faint hearted, telling Gilles Peterson that "[Burial's] version is amazing. My friends don't get it, but I get it completely." See if you get it too by listening to the rework below.
Read more: Watch a 1992 post-rave interview with Goldie in America
Published on 13:00 Berlin time