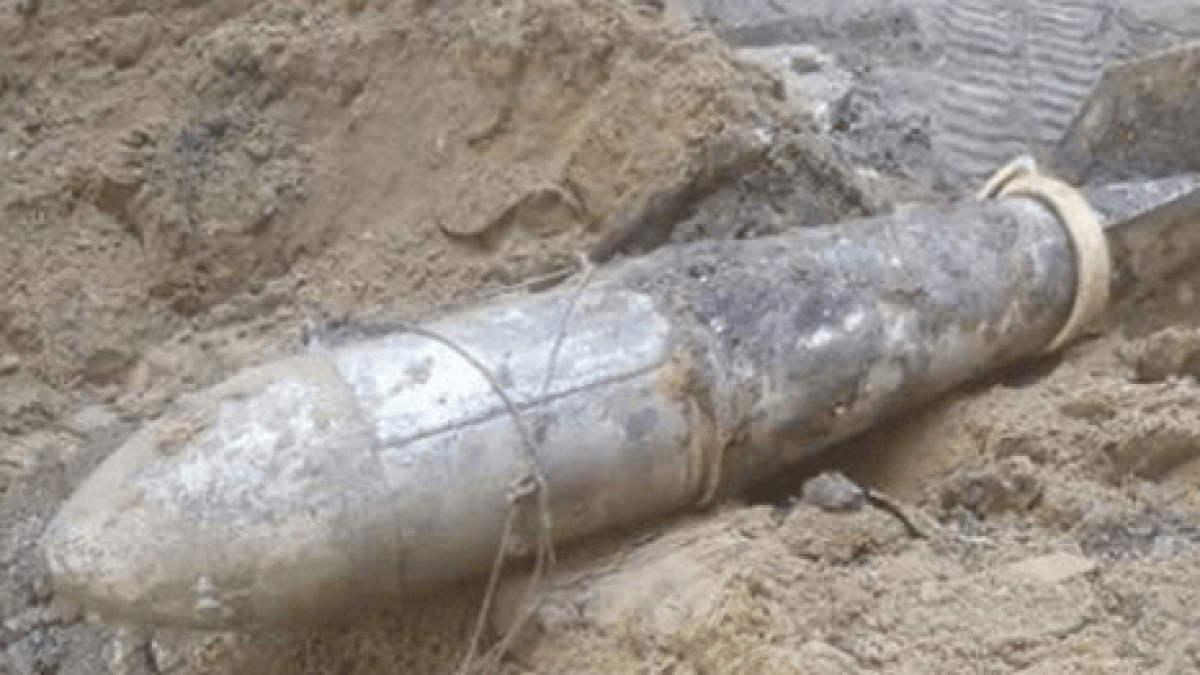 Culture
NYC Just Unearthed A Time Capsule From Its Zany '80s Club Scene
"I was trying to convince him it wasn't a bomb. It's just a dummy we bought at the Army-Navy store at the west end of Canal."
It may not have reached the year 6984AD as initially promised, but a time capsule launched by legendary club Danceteria has emerged on the streets of New York City. Nearly 33 years after first being buried at a "Time Capsule" party, the missile-shaped object was unearthed by construction workers on W. 21st Street, near Danceteria's second—and most famous—location.
Mistaking the futuristic time travelling device for a WWII shell, a stretch of the street was shut down for public safety reasons. John Argento, the then owner of Danceteria, had to ensure authorities that it was only '80s memoribilia stored inside, intended "for the people of the future so people would know what was happening at Danceteria." This included cards written for future citizens and Rubik's Cubes.
The time capsule is just the tip of the iceberg when it comes to the zany happenings that used to go down at Danceteria. As Tim Lawrence has written about the club: "Unconcerned by sub-rudimentary bathrooms, 2,000 punks, rockers, New Romantics, junkies, whores, sadomasochists, artists, Studio 54 exiles and ne'er-do-wells flocked to the venue every Friday and Saturday."  We always knew Danceteria was ahead of its time. Check out the original party invitation below.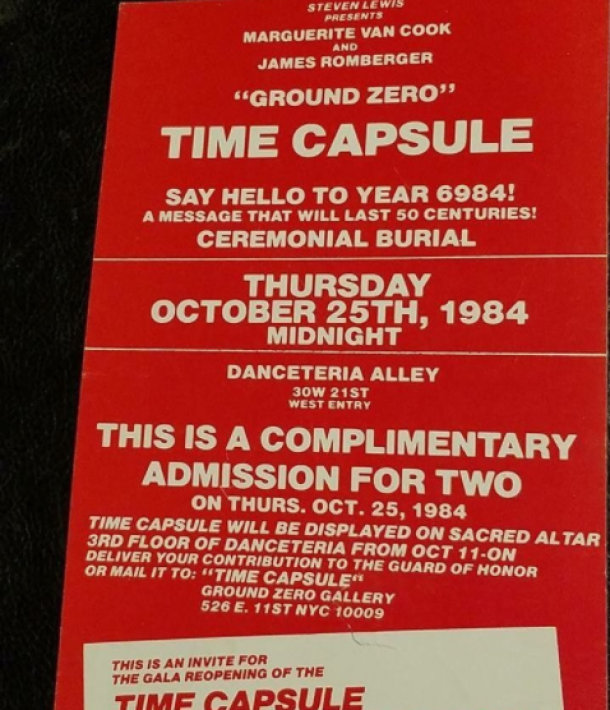 Read more: Get a glimpse of New York club life circa 1983 in this video
Published on 11:11 Berlin time