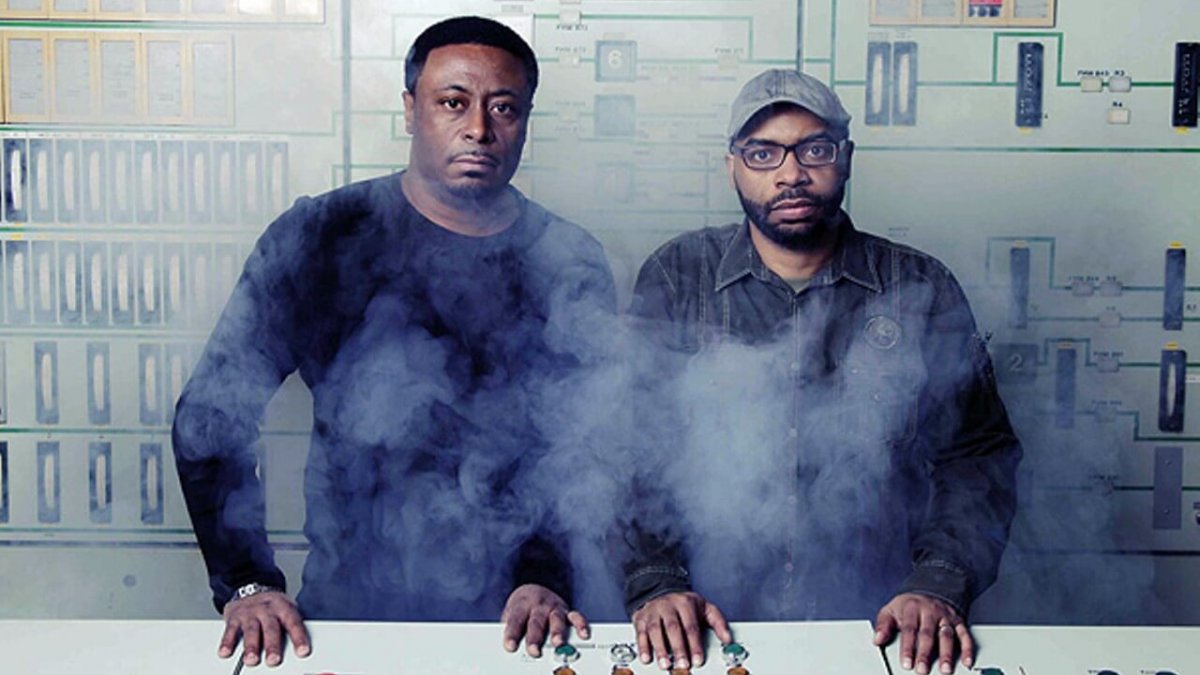 Music
Watch Octave One Give A 30-Minute Techno Masterclass
The Detroit techno legends step up for a session of live improvised techno and explain how they create their distinctive, futuristic sound.  
Looking for some ideas to freshen up your production sessions? There's nothing like getting some tips from real music professionals, and who better than Octave One. The Detroit-based siblings Lenny and Lawrence Burden have been in the game since first releasing records on Derrick May's Transmat label way back in 1989. Since then, they have become hallmark names in Detroit's vibrant musical history.
Lenny and Lawrence perform with what they call a "mothership" of cables, electronics and synths sprawled before them. With it, they're able to make a bright and propulsive sound that pays homage to '90s Detroit, but that still mixes things up with on-the-fly improvisations. They joined Point Blank for a 30-minute masterclass to demonstrate how to keep live performances interesting as well has how to master playing various instruments in a complex setup. This is definitely one you'll want to take notes on.
Watch the whole masterclass below. Scroll down further to watch our feature with the landmark techno duo on EB.tv.
Read more: Find out how Stacey Pullen learned the Detroit techno ropes from Derrick May
Published on 11:34 Berlin time