Feed/Tech
Watch Peter Van Hosen Review Behringer's Cheap New Minimoog Clone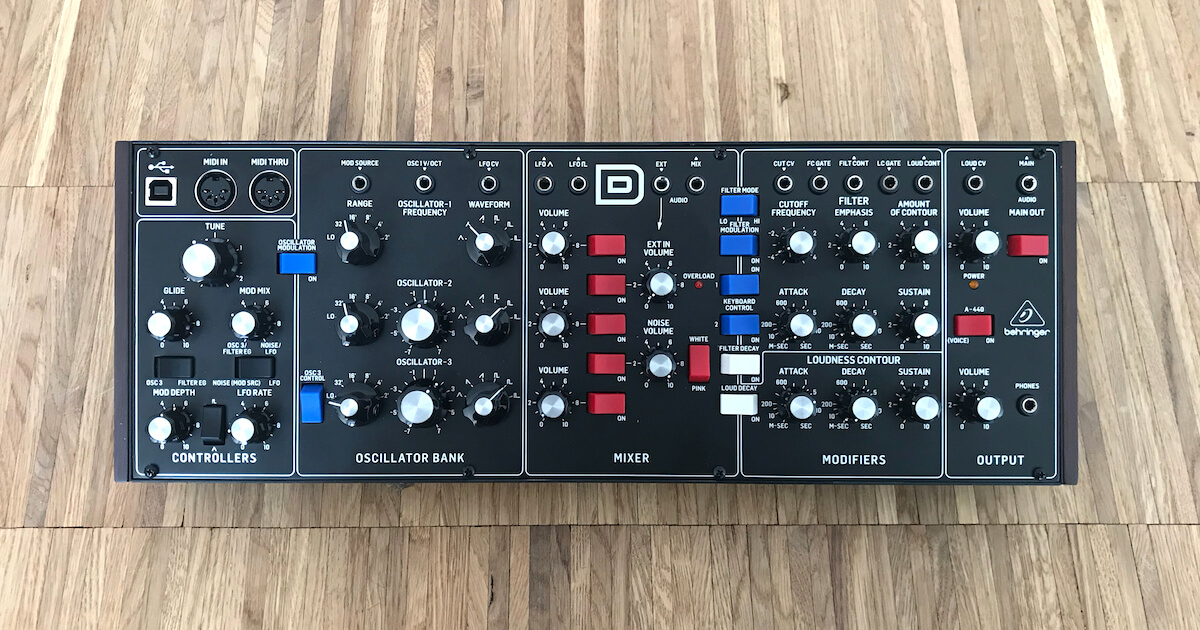 Still unsure what to think about Behringer's cheap Model D clone? Let one of techno's leading figures help you out. 
Last year, one of the most discussed stories in the world of music tech was Behringer's ambitious endeavor to produce a cheap clone of Moog's legendary Model D synthesizer. The original Minimoog is one of electronic music's most storied synths, but it costs a pretty penny to play. They're mostly locked away in studios the aspiring musician or bedroom producer could only dream of entering.
But in 2017, the Model D's intellectual property and patents expired and entered the public domain. Behringer seized the initiative to provide a clone that costs only a fraction of the price.
But the question still lingers: can it really match the lofty standards of the original Model D?
Does the Behringer Model D's affordability outweigh the expectations of its sound?
These big questions will be asked for many months to come in studios, bedrooms and forums the world over. But we thought we'd get the conversation started by asking one of the most consistent forces in techno, Peter Van Hoesen for his opinion. The Time To Express label head, producer, DJ and studio wizard put the Behringer through its paces for EB.tv. It is a must-watch for anyone thinking about thinking that (cost-efficient) Minimoog sound to their studio artillery.
Read more: This video shows how Minimoog synthesizers are made