Music
Rhythm Is A Dancer: 10 Eurodance Videos From The Heyday Of '90s Commercial Rave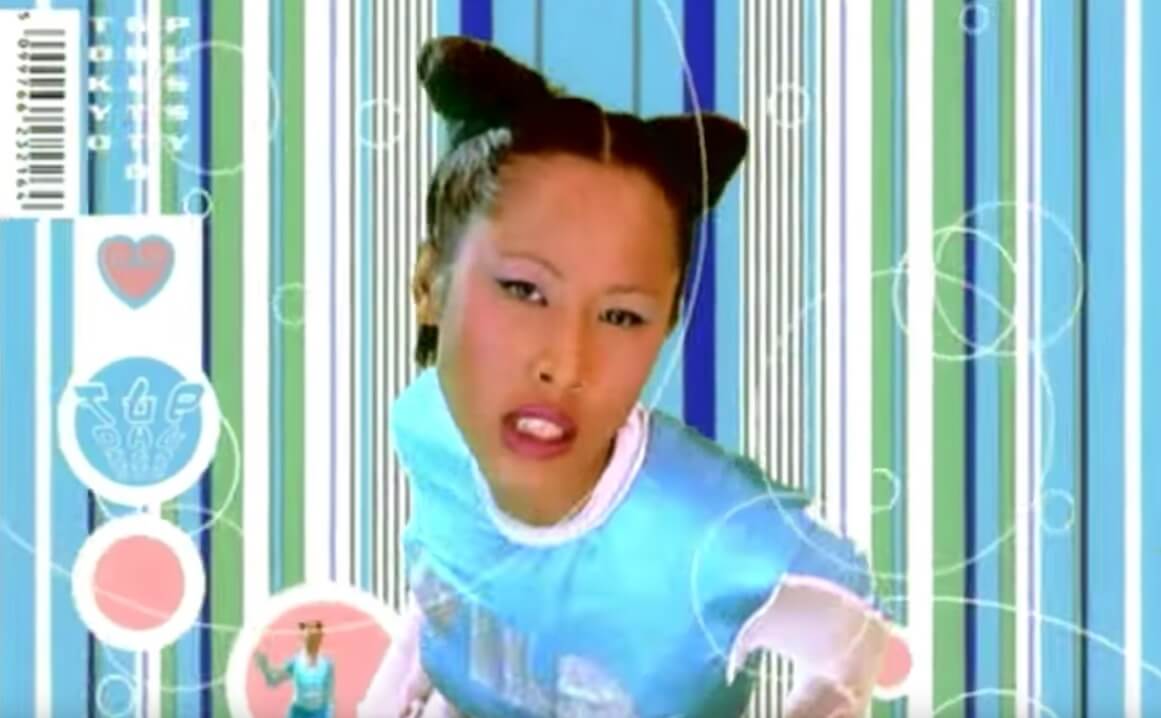 At least one of these tunes will be stuck in your head for the rest of the day.
The Eurodance movement began in the late 1980s on the tail of the house, techno and acid revolutions. By the late 1990s it had morphed into an entity of its own. As Belgium, Germany and the Netherlands led the way, hardstyle basslines and poppy synths dominated airwaves across Europe and even the United States and Canada.
Eurodance was one of electronic music's first tastes of widespread pop fame and crossover since the introduction of drum machines and synthesizers. Taking the lessons learned from Depeche Mode, Kraftwerk and New Order, Eurodance became the EDM of the 1990s. Many of these tracks also came with ridiculous—and often high-budget—music videos. As a trip down memory lane, we compiled 10 of our favorites.
Marusha, "(And) It Takes Me Away" (Low Spirit Recordings, 1994)
In "It Takes Me Away", German singer Marusha, tries to sum up the fashion—although, she wouldn't look out of place today in Berlin—and that ever-lasting energy people always mention when talking about Berlin in the '90s. In the video there are some classic Eurodance characteristics: strobe-lit rave scenes, pixelated '90s computer graphics and, of course, an urban montage: cue the subway stations, streetlights and business commuters.
La Bouche, "Sweet Dreams" (MCI, 1995)
When La Bouche burst onto the burgeoning Eurodance scene in Germany in the early 1990s, they became successful almost immediately. But perhaps no other track really summarizes their talents and sound like "Sweet Dreams". Melody, bass at almost 135 BPM and hip-house rap: the ultimate Eurodance combination. From the wide-spread collars to the tight dresses and over exuberant use of strobe lights, director Zak Ove' sure got it right for the 1990s with this one. "Up, down, all around, I'm on the dancefloor getting down." Have there ever been better lyrics?
Technotronic, "Pump Up The Jam" (ARS Records, 1989)
"Pump Up The Jam" is the archetypal Eurodance introduction and for good reason. It's a cinematic zeitgeist of 1989 if there ever was one. The video, featuring a color scheme of brilliant yellows, reds, greens and purples in a staggering array of chequered backdrops creates nothing short of a dazzling effect. It's also a great insight to the power of music videos on party wardrobes. You can just be sure dance floors were filled to the rafters with powerful shoulders and pastel-green spandex. Combine that with a catchy hook, a generation bursting at the seams with energy and desperation to exit the 1980s, and you get "Pump Up The Jam". Don't play this one out though, it's on our permanently rinsed track list.
Rednex, "Cotton Eye Joe" (Jive, 1994)
This video is terrifying. The Swedish artists who thought that this sort of appropriation was ok must have been well in-tuned with the cultural limits and communal sense of humor of the time. From the yellow-toothed, tobacco chewing farmer to the creepily twanging violin and heavy bassline, it makes for a certainly off-kilter 1990s throwback.
Tokyo Ghetto Pussy, "I Kiss Your Lips" (Epic, 1995)
If the sheer aggressiveness of the bassline isn't intimidating, then you'll make it to the gentle, slightly sexual Japanese game-show-style graphics accompanying this classic 1990s trip. Definitely in a separate category than its other European counterparts, this technologically crafted video, along with its incredibly drastic and painfully poppy chorus remains a strange tale in 1990s pop-culture.
Prince Ital Joe and Marky Mark, "United" (Ultraphonic, 1994)
From the drives around New York City's decrepit neighbourhoods of the early 1990s, to Mark Wahlberg's dramatic expressions and the religious prayer introduction, we're not sure what else could have made this video more unserious. Maybe it's Marky Mark's Anaheim Mighty Ducks jersey. Those were the days. Living in unison and support remains a present and important goal, but there's always going to be some disparity when you're watching it from inside a Mercedes-Benz limousine. "We can't fight for the dough, we gotta fight to unite," you're right Marky Mark, hopefully there is room in the Benz.
Interactive, "Living Without Your Love" (Blow Up, 1995)
"Living Without Your Love" charted in almost 10 countries. Its video is a mesmerizing trip down a hardcore engine room tunnel at fast pace. The track, like the video, is relentless. Not unlike many groups of the Eurodance revolution of the early 1990s, Interactive hailed from Germany and disappeared as quickly as they arrived. By the early 2000s they had all but disappeared. With its robotic-sounding English, heavily drummed-up beat drops and lots of lip-synching, the only thing that could make this video more romantic would be a lot of candles…which, oh wait, it has that too.
Blümchen, "Herz an Herz" (Control, 1995)
There's something about a German Eurodance chorus that is just so stimulating. Warped, Vaseline-layered lenses and pigtails remain the focus of this classic. Its deliriously happy synths act as an almost unbelievable sonic time capsule. Eventually the uniforms begin to feature some military outfits and the white space increases, with some close-ups on the eyes. It's quite artistic; it's nothing we haven't seen before, but it's a great fusion of all of our favourite 1990s staples. Blue fluorescent light was always the best option.
Magic Affair, "In the Middle of the Night" (Cologne Dance Label, 1994)
More fluorescent blue light, some smoke machines and gogo-dancing spotlights. This one gets off to a fast start and keeps the 140 BPM momentum going. As any good Eurodance track, the vocal is almost irritatingly catchy and keeps begging you to sing along until the next inevitable hip-hop verse. Although so many Eurodance tracks are similar, "In The Middle Of The Night" definitely belongs in the upper echelons of the genre. This one also gets a special nod for the time and care taken in the choreography, which is almost exclusively shirtless males, of course.
Intermission, "Planet Love" (1995)
Many videos from the Eurodance era of the late 1980s and early 1990s can be seen as eccentric and generally strange in comparison with contemporary releases. But "Planet Love" is unique and would be so in almost any decade. This one features Keith-Haring-inspired drawings and a Picasso-looking artist. He's also a magician apparently, with a somewhat experimental medical ensemble. They are performing the work of "love" it seems. It's the dedication to creativity that must have played a role in the longevity of Eurodance as a genre and more importantly, film industry. When the Picasso produces Love for Adam and his muses, they proceed to eat the forbidden fruit to a pumping soundtrack. As Eve receives the same treatment and then Picasso and co. re-enter to observe the results, everything becomes a little too bizarre to comprehend from this Frankfurt-based German Eurodance outfit.
Read more: 15 essential Japanese techno records